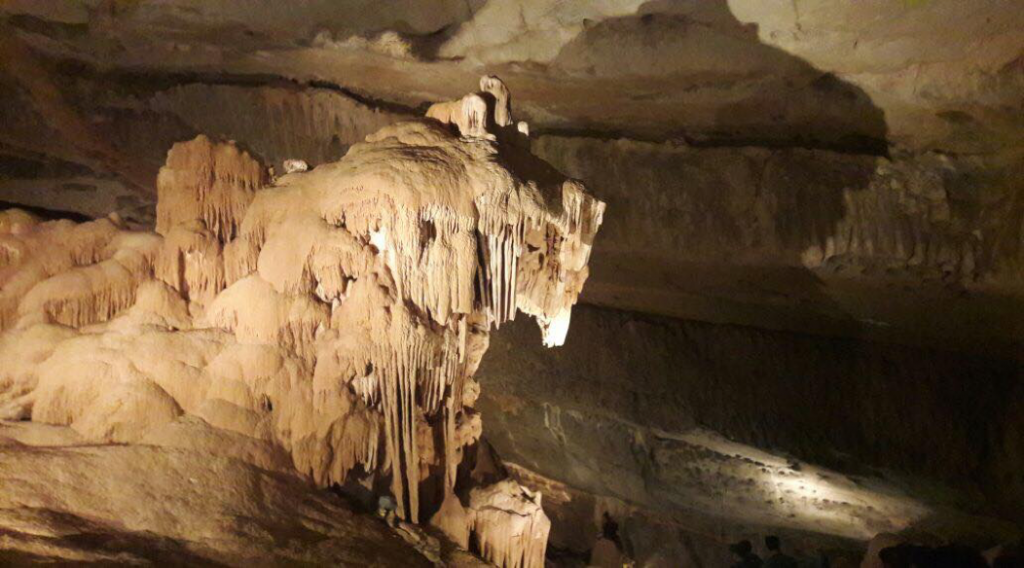 The Famous "Al Hoota Caves" are open now!!
Al Hoota Cave is one of the most popular natural tourist destinations in Oman. It is located in the wilayat of Al Hamra. After a quite long restoration, caves are open to the public now. Estimated to be over 2 million years old, Al Hoota Cave is located at the foot of Jabal Shams, Oman's epic mountain. It is the first and only show cave in the Arabian Peninsula with a total length of around 4.5 kilometres, of which just 500 metres is accessible to the general public.
Al Hoota Cave contains a rich ecosystem that includes four lakes. Three are small and located in the north of the cave; the other is the accessible central lake. It is estimated that the lake holds about 30,000 m³ of water, is 800 metres long and 10 in width, with a maximum depth of 15 metres. It is here that one can see the rare blind fish – Garra Barreimiae or more commonly known to us as Bu Naseh and his friends. We are exceptionally lucky to have many other animal species living in the cave including bats (Rhinopoma Muscatellum), arthropods, mollusks, spiders, snails and water beetles. After visits, drive back to Muscat (Note: Al Hoota Cave is closed on Mondays).