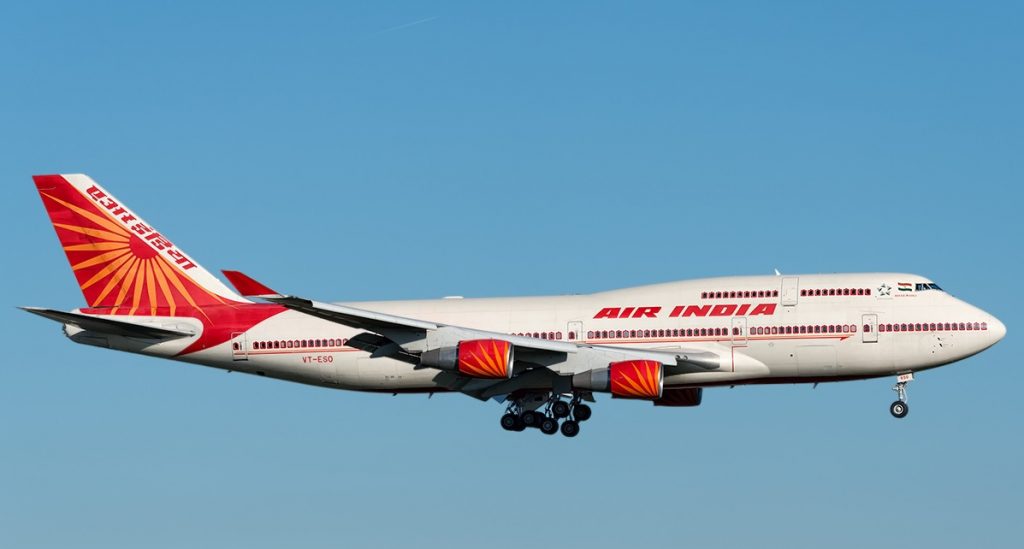 Description
Submit Request
CARRY MORE BAGGAGE
MUSCAT TO MUMBAI AND BEYOND
Checked baggage alllowance 50kgs.
Offer valid for tickets issued & travel from 28Dec17 to 31Jan18.
Applies to both Economy & Business class travel.
Valid for  travel Muscat to Mumbai & connecting points beyond.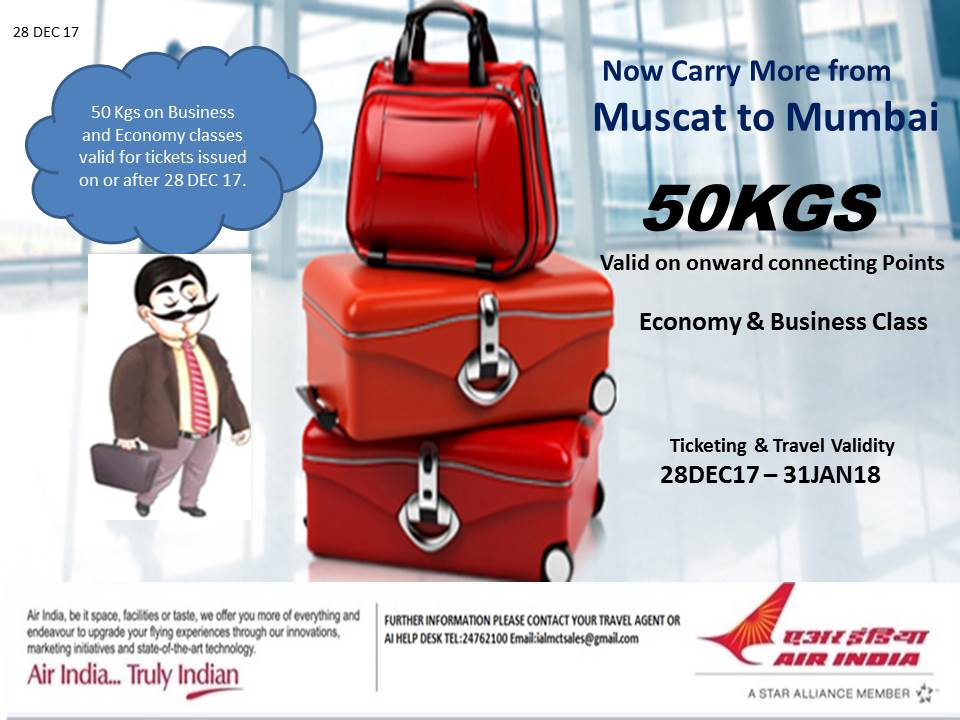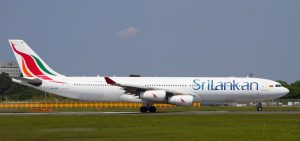 OMR144 OMR162

Description
Submit Request
Description
One way via Kuala Lumpur & Colombo
MNL -MH – KUL – UL – CMB – UL – MCT
OMR 144.200 incl.taxes
One way via Singapore & Colombo
MNL – PR – SIN – UL – CMB – UL – MCT
OMR 162.000 incl.taxes
Above fares are subject to availability.
Valid for ticket & travel with immediate effect till 31May,2018.
Service fee may apply.
Conditions & restrictions apply.
Contact us for more details.
Submit Request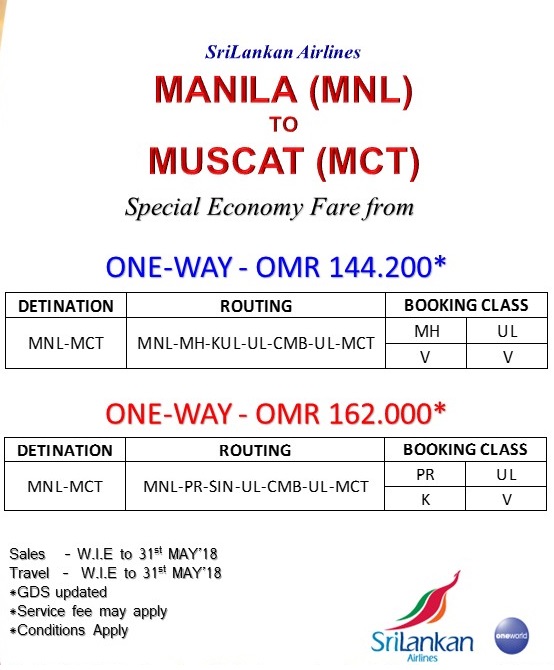 More special offers …