As Oman's preferred Tours, Leisure, Travel and Freight Management consortium, National Travel & Tourism (NTT) offers a unique one-stop total solution providing capability. In line with IATA guidelines, effective beginning 2010, IATA accreditation has been obtained for National Tours, Travel & Cargo LLC for retail operations and Travel Management Services. The winning corporate philosophy "Leadership through Excellence" is a hallmark of one of Oman's most professional business houses.
At NTT a motivated team backed by professional management and system infrastructure has been providing high levels of service delivery and response for more than three decades.
Winner of major awards from airlines, accommodation consolidators, cruise liners, etc., NTT remains Oman's favourite Tours, Travel & Cargo house.
While demonstrating an aggressive growth profile in terms of market image and business share, the company has consistently responded to emerging opportunities by diversifying into cargo and freight operations in the early 1990s and soon thereafter commencing its Destination Management (Incoming) division.
Your complete travel solution ...
Business Travel Solutions
Freight Management Services
Car Rental Solutions with Hertz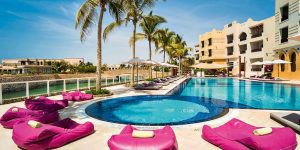 OMR 95.000

Itinerary
Inclusions
Submit Request
Itinerary
Day 01 : Arrival Salalah
On arrival Salalah Airport, Meet & greet outside the airport then our Driver will transfer you to the hotel
Overnight at Juweira Boutique Hotel
Juweira Boutique Hotel | Nestled on the picturesque marina promenade of Hawana Salalah, a popular destination to tourists who are attracted by its incredible climate and vistas. Elegant and understated, the 4-star Juweira Boutique Hotel was designed in a classic oriental theme.
Creative dining, best escape to nature, quite place with great comfort and service, close to the Salalah town.
The traditional lifestyle and values are expressed in the glowing architecture and aromatic food along with the scents of frankincense and sandalwood.  The décor and furnishings of this Orient inspired hotel exude a refreshing blend of contemporary European and traditionally Oriental flavours. The Juweira Boutique Hotel offers a variety of recreational facilities and services, including 2 large swimming pools, a state-of-the-art wellness centre and intimate guestrooms.
Dining and entertainment options vary from the tradition, whilst embracing the philosophy of fresh, locally-sourced food. All-day dining is offered at Al Manara or the Specialty seafood restaurant As Sammak where the freshest produce cooked to order can be enjoyed. Family friendly, the Juweira Boutique Hotel presents a strong focus on value while maintaining a wide range of services and facilities ensuring personal service and a warm and welcoming atmosphere. Discover a refreshing new way to experience tropical Salalah in Oman.
Day 02
Breakfast at Hotel
Transfer to  Hawana Aqua Park
The Hawana Aqua Park, an iconic waterpark set to thrill hundreds of visitors, is expected to open in January 2018. From snaking slides to mega waves, the all-new aquatic experience promises 65,600 sqm of pure adventure and fun in Salalah.
The Hawana Aqua Park is being constructed as the ideal place to cool down and enjoy a full host of activities including slides, leisure pools, a toddlers' pool, pool-front cabins, sliding swimming pools, wave pools, a main tower and much more. Capable of accommodating 500 people daily, the Hawana Aqua Park is a getaway for all ages with its own dedicated food court, retail area and parking lot.
Back to Hotel
Overnight at  Juweira Boutique Hotel
Day 03
Breakfast at Hotel
Later, Departure Transfer to SLL International Airport
Inclusions
Package Cost
OMR95.000 Per Person on Double Sharing Basis
Inclusions
02 Nights accomodation at Juweira Boutique Hotel On BB Basis
Arrival & Depature Transfers by Saloon Car
Hawana Aqua Park Entrance Ticket
Exclusions
Which are not mentioned above
Submit Request
Quick Facts about this offer

from OMR 95.000 per person
Valid from 15th June to 31st Aug 2018
Return Transfer Included
Hawana Aqua park Enterance ticket
Return Shuttle service to Hawana Aqua Park
More special offers …

GENERAL TERMS & CONDITIONS
The prices are indicative and all respective services are purely subjected to availability upon final confirmations.
All current accommodation/service taxes have been included while quoting. If there is any unexpected increase in the accommodation rates extended by respective hotels, existing accommodation/service tax structure, hike in the fuel prices or air fare will be charged extra as applicable.
It is recommended that you take necessary travel insurance to cover medical expenses in case of an accident/illness, loss of baggage/personal belongings/air tickets, change of air tickets and cancellation of the tour.
All arrangements made by NTT Tours are in the capacity of an agent only. NTT shall not be liable for any claims or expenses arising from circumstances beyond our control such as accidents, injuries, delayed flights, etc & all acts of force majeure.