As Oman's preferred Tours, Leisure, Travel and Freight Management consortium, National Travel & Tourism (NTT) offers a unique one-stop total solution providing capability. In line with IATA guidelines, effective beginning 2010, IATA accreditation has been obtained for National Tours, Travel & Cargo LLC for retail operations and Travel Management Services. The winning corporate philosophy "Leadership through Excellence" is a hallmark of one of Oman's most professional business houses.
At NTT a motivated team backed by professional management and system infrastructure has been providing high levels of service delivery and response for more than three decades.
Winner of major awards from airlines, accommodation consolidators, cruise liners, etc., NTT remains Oman's favourite Tours, Travel & Cargo house.
While demonstrating an aggressive growth profile in terms of market image and business share, the company has consistently responded to emerging opportunities by diversifying into cargo and freight operations in the early 1990s and soon thereafter commencing its Destination Management (Incoming) division.
Your complete travel solution ...
Business Travel Solutions
Freight Management Services
Car Rental Solutions with Hertz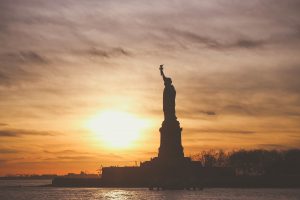 OMR 579.000
Itinerary
Inclusions / Exclusions
Submit Request
Itinerary
Day 1: Begin Your Tour • Arrive In Los Angeles
Welcome to your "Cox & Kings American Sojourn – Summer 2018" tour! On arrival into Los Angeles, clear immigration and customs and proceed to your hotel on own (check-in after 1400 hours). The rest of the day is free to explore this beautiful and exciting city on your own.
Dinner Included.
Day 2: Onto Las Vegas • Guided Sightseeing Tour of Los Angeles • Orientation Tour of Las Vegas • Fremont Street Light Show
Today, embark on your Half-day guided sightseeing tour of Los Angeles, driving past Beverly Hills, the famous Sunset Boulevard, Mann's Chinese Theatre, Rodeo Drive and the well known 'HOLLYWOOD' sign. Later, drive to Las Vegas. On arrival, proceed on an orientation tour. Enjoy the sights and sounds of Las Vegas with the towering Stratosphere Tower rising 1,149 feet into the air and the Downtown Glitter Gulch where Las Vegas began. Enjoy an Illumination tour and a wonderful show in Las Vegas – the Fremont Street Light Show. A night of entertainment in Las Vegas is a lifetime experience.
Breakfast & Dinner included
Day 3: In Las Vegas • Optional Grand Canyon Tours
The day is free to explore this exciting city on your own. Or we recommend that you treat yourself and your family to optional excursions of the Grand Canyon.
Optional: Tours of the Grand Canyon
1) 'Bus Tour of Grand Canyon with Sky Walk'
This is a breathtaking journey into the heart of the Grand Canyon. Hit the highway out of Las Vegas and spend the day touring the Grand Canyon and Hoover Dam. On this day trip, you will have four hours at the Grand Canyon, with a walk on the popular Grand Canyon Skywalk – a glass bridge suspended 4,000 feet above the Colorado River and protruding 20 meters beyond the edge of the canyon.
OR
2) 'Air Tour of the Grand Canyon'
Take a breathtaking flight over the Grand Canyon. Appreciate nature's largest masterpiece. See the Black Canyon, extinct volcanoes and Rainbow Gardens with some of the most colourful and unusual geological formations in the world.
OR
3) 'Air and Ground Tour with Skywalk'
See the Grand Canyon by air and ground. On your 50-minute flight, enjoy the spectacular aerial views of the desert landscape, Lake Mead and Hoover Dam. Then touchdown and board a bus for a scenic narrated tour of the Grand Canyon West Rim
and experience the popular attraction – the Grand Canyon Skywalk.
OR
4) 'Grand Canyon West Rim Combo Tour (Airplane – Helicopter – Boat)' – highly recommended.
A new and unique combination of our classic Grand Canyon Airplane & Land West Rim tour with the added appeal of a helicopter descent to the canyon floor, 4,000 feet down. Once on terra firma, embark on a covered river boat to glide down the Colorado
admiring the mighty walls of the canyon. Sit and eat your meal right at the Canyon edge.
Day 4: Onto Fresno
This morning, depart for Fresno, the business, financial, cultural and entertainment capital of the San Joaquin Valley. The evening is at leisure and you can explore this city on your own.
Breakfast & Dinner included.
Day 5: In  San Francisco • Guided Sightseeing Tour of San Francisco • Optional Bay Cruise
Today proceed on a guided sightseeing tour with a walk on Lombard Street, the crookedest street in U.S.A. Then drive past the Civic Centre. Stop for a photograph at the Twin Peaks from where you can view the Golden Gate
Bridge, painted an 'International Orange'. Later, drive to San Francisco's most popular destination, the Fisherman's Wharf through Ghirardelli Square known for its historic waterfront and considered the city's most popular tourist destination with delicious seafood, spectacular sights and unique shopping. Spend a dollar or two at Pier 39, a festival marketplace with more than 110 stores and numerous fun filled attractions. You also have some free time to walk to the bay where you have the option of enjoying a cruise on San Francisco's famous bay.
Optional: Bay Cruise
Sail along San Francisco's breathtaking waterfront onboard the Bay Cruise, under the majestic Golden Gate Bridge, and around the notorious Alcatraz Island.
Breakfast & Dinner included.
Day 6: Onto Niagara • Niagara Falls by Night
This morning, take a flight to Buffalo from where you will proceed to Niagara Falls. The power of Mother Nature overwhelms the senses as you marvel at one of the world's most incredible natural spectacles. A panoramic night view of the spectacularly lit Niagara Falls awaits you.
Breakfast & Dinner Included
Day 7: Onto Hershey • Maid of the Mist Boat Ride • 
Discover the beauty of the legendary whirlpool and rapids as you cruise past the base of the falls on the Maid of the Mist. Note : (Due to weather conditions, the Maid of the Mist operates from the last week of May. The View Mobile Tram ride will be provided instead to all tours arriving Niagara Falls prior to the last week of May). Continue onto Hershey, Get ready for a fun-filled
morning with a visit Hershey's Chocolate World for a Chocolate Tour! The tour begins in a
tropical rainforest, where cocoa beans grow and are harvested. Then, follow their journey across
the ocean to America and their delivery to Hershey, Pennsylvania. The cocoa beans continue
through a simulated HERSHEY'S chocolate factory, where you'll see, feel, smell and hear the
delicious transformation from bean to milk chocolate. Overnight at Hershey.
Breakfast & Dinner included.
Day 8: Onto Washington D.C. • Guided Sightseeing Tour of Washington D.C. • Visit National Air and Space Museum
This morning, enjoy a guided sightseeing tour of Washington D.C. Your first stop will be Capitol
Hill (photo stop). Then drive on through Pennsylvania Avenue to Lafayette Park for a view of the
White House (photo stop). Make stops at the Washington Monument, the World War II Memorial –
a monument to the spirit, sacrifice, and commitment of the American people, the Lincoln Memorial
and the Jefferson Memorial. Next, visit the National Air and Space Museum at the Smithsonian
Institution, the world's largest museum complex. Overnight atWashington D.C.
Breakfast & Dinner included.
Day 9: Onto New York •  Illumination Tour of Times Square
Today, we proceed to New York, the fast-paced, globally influential centre of art, culture, fashion
and finance. Catch glimpses of the 'Big Apple' on your Illumination Tour this evening, driving past
spectacularly lit landmarks of New York – it's magnificent!! Spend some free time at Times Square.
Overnight at New Jersey.
Breakfast & Dinner included.
Day 10: Homeward Bound • Visit Statue of Liberty • Guided Orientation tour
Begin your day with a visit to the Statue of Liberty, at Liberty Island. Later, proceed for a guided
orientation tour of the 'city that never sleeps', driving past some of New York's iconic landmarks
like Wall Street, the New York Stock Exchange, World Trade Centre site (Ground Zero), Brooklyn
Bridge, Broadway, United Nations Building.
Good times need never end! As you get ready for the airport and your flight back home, relive the
high points of your "Cox & Kings American Sojourn – Summer 2018" tour. We are confident you
will join us again, sometime soon…
Breakfast included.
Contact Us :
Land line : 24660372/ 24660366
Email : holidays@nttoman.com
Inclusions / Exclusions
Package Cost includes:
Accommodation at the hotels mentioned or similar.
Services of Cox & Kings Tour Manager or Local Representative.
Meals as mentioned in the itinerary.
Compulsory tips for the guides and LDC drivers.
Coach tours, transfers, entrance fees, excursions, sightseeing and surface transportation as mentioned in the itinerary.
Package Cost Excludes: 
Cost of your round trip economy class airfare.
Airline / Airport taxes valid for the duration of the tour.
Cost of sector ticket/s for internal travel within USA as per the itinerary.
Visa charges for USA valid for the duration of the tour.
Cost of Overseas Travel Insurance valid for the duration of the tour for passengers up to the age of 70 years.
Baggage handling fee as charged by operating airlines for travel within USA (ONE PIECE
checked-in baggage per person).
Arrival and Departure transfer ,Optional & Add-on Excursions unless mentioned otherwise.
Porterage at hotels, apartments, airports, seaports, laundry, wines, mineral water, telephone charges, all items of personal nature and also food and drinks not forming part of the touring group's menu.
Anything not specifically mentioned in 'What Your Tour Price Includes' box.
 Booking Procedure:
Kindly dully filled and signed the booking from for block the seats.
Note:
A part of your tour price will be taken in USD from your LRS as per the RBI / GOI regulations.
For Two Adults & Two Children (both under 12 years) rooming together, the 1st child will have to pay "Child with Bed" price and the 2nd Child will pay "Child Without Bed" price.
Child without bed is an individual under 12 years of age sharing the room with 2 full paying adults and without a bed / cot.
In case of 3 Adults OR 2 Adults + 2 Children OR 2 Adults + 1 Child With Bed in a room, 2 Queen sized beds will be provided.
Maximum 3 adults are allowed per room.
Additional supplements on account of fuel hikes and taxes as and when received would be
applicable with immediate effect.
Once an air ticket is issued, date change penalty and rerouting charges (as applicable) will be charged. Check with our Sales Officer for the applicable charges.
All meals mentioned in the itinerary are pre set and a-la carte is not possible.
Any damages caused to the hotel room/coach during your stay shall be borne by the concerned passengers.
The company shall not accept any liability or responsibility for any damages, loss of baggage, loss, injury,accident, death, breakdown or irregularity which may occur in carrying out tour arrangements
due to weather conditions, strikes, war, quarantine or any other cause whatsoever and all such loss or expense must be borne by the passengers.
Subject to availability of flights and connections, passengers from other cities can take this tour directly from their cities by paying an additional amount as applicable per person plus Airport and Government taxes. Please check with our Sales officer for details.
The Management reserves the right to claim any additional expenses incurred due to delay or changes in schedules of train, airplane, bus, ship or any other services.
There are no refunds for any services i.e. meals, sightseeing etc. not utilized on your tour.
For convenience of our passengers, we will sometimes amend the itinerary. However, the services remain unchanged.
The right to vary, amend, alter or withdraw any particular itinerary, departure or excursion rests entirely with the company. Due to demand of a particular airline the in / out points may change. Services however, will remain unchanged.
Itinerary often operates more than one coach per departure and on certain departures will operate in reverse direction.
The Tour Manager and driver will do their best to take you as close to the monuments as possible as because in some cities coaches are restricted.
On certain days when certain attractions, monuments, museums etc are closed, the Tour Manager reserves the right to amend the itinerary /cancel the visit.
The Management reserves the right to withdraw this offer any time without assigning any reason whatsoever.
Any new price launched with the same itinerary, inclusions or destinations will supersede this price and this price may not be valid any more.
On certain days, local lunches will be provided.
The tour price mentioned is applicable provided there are 40 full paying adults on a tour departure.
If the mentioned group size is not met passengers will travel on FIT basis. In such a case, FIT supplement will apply and travel arrangements may change or passengers may be given an option to travel on alternate dates with prevailing surcharges.
Services of a Cox and Kings Tour Manager will not be provided if the group size on a particular departure is below 40 full paying adults.
Please refer to our Duniya Dekho Booking Terms & Condition.Hotels / Flights / Airlines / Itinerary / Route subject to change without notice.
Subject to RBI / GOI approval for BTQ passengers.
Submit Request
Highlights of this Package
From OMR 579.000 Per Person on Double Sharing Basis
YOUR SIGHTSEEING INCLUDES:
Los Angeles: Guided Sightseeing Tour – Beverly Hills, Sunset Boulevard, Mann's Chinese Theatre,
Rodeo Drive and Hollywood Sign.
Las Vegas: Orientation Tour, Fremont Street Light Show.
San Francisco: Guided Sightseeing Tour – Lombard Street, Civic Centre, Twin Peaks, Golden Gate
Bridge, Ghirardelli Square, Fisherman'sWharf – Pier 39.
Niagara: Illuminated View of Niagara Falls, Maid of the Mist Boat Ride.
Note: ** Please refer below for operational dates.
Hershey: Hershey's ChocolateWorld.
Washington D.C : Guided Orientation Tour – Visit Capitol Hill, White House, Washington
Monument, the World War II Memorial, Lincoln Memorial, Jefferson Memorial, National Air and
Space Museum.
New York : Illumination Tour, Visit Statue of Liberty. Proceed for a Guided Orientation Tour – Visit
Wall Street, New York Stock Exchange, Ground Zero, Brooklyn Bridge, Broadway, Times Square &
United Nations Building. (** Overnight stay will be in New Jersey).
Hotels:
Los Angeles – Hotel Fairfield Inn By Marriott Or Similar
Las Vegas – Excalibur Or Similar
San Francisco – Hotel La Quinta Inn Or Similar
Niagara – Hotel Holiday Inn At The Falls Or Similar
Hershey – Hotel Comfort Inn Or Similar
Washington DC – Comfort Inn Dulles International Or Similar
New Jersey – Hotel Quality Inn Edison Nj Or Similar
DEPARTURE DATES#
April 2018 : 15,22,29
May 2018 : 6,13,20,27
June 2018 : 3,10,17,24
July 2018 : 8,15,22,29
August 2018 : 12,19,26
September 2018 : 2,9,16
Contact Us :
Land line : 24660372/ 24660366
Email : holidays@nttoman.com
More special offers …
GENERAL TERMS & CONDITIONS
THE PRICES ARE INDICATIVE AND SUBJECT TO FINAL CONFIRMATIONS.
PASSPORT TO BE VALID BEYOND 6 MONTHS OF PERIOD OF STAY.
CHECK-IN AT THE HOTELS 1400 HOURS AND CHECK-OUT 1200 HOURS.
SALES / TRAVEL / CANCELLATION CONDITIONS APPLY-KINDLY CHECK AT THE TIME OF BOOKING.
Package confirmed is subject to Booking Conditions / Cancellation policies as applied by Service Providers. Partially unutilized tickets are non-refundable. It is recommended that you take your travel insurance to cover you during your travel, medical expenses in case of an accident / illness, loss of baggage/personal effects, loss of ticket, change of ticket reservation and cancellation of the tour. It is the responsibility of passengers to ensure that their passports and visas are valid for travel. Kindly contact the relevant Embassy or Consulate for same.