As Oman's preferred Tours, Leisure, Travel and Freight Management consortium, National Travel & Tourism (NTT) offers a unique one-stop total solution providing capability. In line with IATA guidelines, effective beginning 2010, IATA accreditation has been obtained for National Tours, Travel & Cargo LLC for retail operations and Travel Management Services. The winning corporate philosophy "Leadership through Excellence" is a hallmark of one of Oman's most professional business houses.
At NTT a motivated team backed by professional management and system infrastructure has been providing high levels of service delivery and response for more than three decades.
Winner of major awards from airlines, accommodation consolidators, cruise liners, etc., NTT remains Oman's favourite Tours, Travel & Cargo house.
While demonstrating an aggressive growth profile in terms of market image and business share, the company has consistently responded to emerging opportunities by diversifying into cargo and freight operations in the early 1990s and soon thereafter commencing its Destination Management (Incoming) division.
Your complete travel solution ...
Business Travel Solutions
Freight Management Services
Car Rental Solutions with Hertz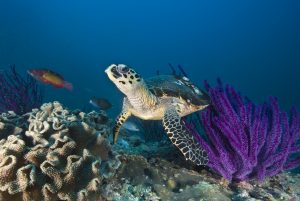 OMR 30.000
Description Terms & Conditions Submit Request Description Oman's edifying heritage is inspirational as portrayed through its lively souqs, impressive forts, an assortment of cultural arts, majestic fragrances, affluent architecture, traditional jewellery, folk arts and performances. Get on a road trip around Oman with family . Pick your best suited offer from our various special offers mentioned below.
Offer 01:
01 night stay at Jebel Shams @
RO 30.000
per person with Breakfast & Dinner*
Offer 02:
01 night stay at Ras Al Jinz Turtle Reserve @
RO 35.000
per person with Breakfast & Turtle Watching Tour*
Offer 03:
02 nights stay at Hilton Salalah @
RO 73.000
per person with Breakfast* * Terms & Conditions apply Terms & Conditions
All rates are based on minimum 02 persons traveling together.
Offer is only valid for bookings made in advance.
Attractive prices for children below 12 years.
All services are purely subjected to availability upon confirmation.
Check-in time is 14:00 hrs & check-out time is 12:00 hrs.
Submit Request
Quick Facts about this offer
from
OMR 30.000
per person
Attractive prices for children below 12 years.
Tailor-made packages upon requests.
More special offers …
GENERAL TERMS & CONDITIONS
The prices are indicative and all respective services are purely subjected to availability upon final confirmations.
All current accommodation/service taxes have been included while quoting. If there is any unexpected increase in the accommodation rates extended by respective hotels, existing accommodation/service tax structure, hike in the fuel prices or air fare will be charged extra as applicable.
It is recommended that you take necessary travel insurance to cover medical expenses in case of an accident/illness, loss of baggage/personal belongings/air tickets, change of air tickets and cancellation of the tour.
All arrangements made by NTT Tours are in the capacity of an agent only. NTT shall not be liable for any claims or expenses arising from circumstances beyond our control such as accidents, injuries, delayed flights, etc & all acts of force majeure.