NTT-Tours, part of National Travel & Tourism (NTT), is a leading Destination Management Company in the Sultanate of Oman with more than three decades of experience in the travel & hospitality industry. With extensive experience of innovative product development, NTT Tours is structured as separate divisions handling Leisure & Adventure Tours, Group Tours, M.I.C.E. services & Cruise segments. We possess a fully qualified team of professionals with rich experience in all aspects of travel arrangements.
Individual Tours (FIT): Our individual tours department equipped with a set of qualified individuals focuses on Leisure travel (Relaxing Beach Holidays, Family Tours, etc) & Adventure tours (trekking, rock climbing, etc). Services include:
Tourist/Business Visa Services,
Personal Meet & Greet Services at Muscat International Airport (Ahlan Service),
Private Transfers to/from the hotels,
Hotel Reservations, and
Tailor-made itineraries (Guided & Self-driven tours) best suited for clients of various interests & preferences, and much more.
Group Tours (GIT): Specialists in our group tours department are geared to handle regular to complex itineraries. We provide:
Cultural tours,
Historical tours,
Adventure tours,
Women exclusive tours,
Islamic tours and much more special interest tours.
Cruise Excursions (NTT Cruise-Pro): NTT Cruise-Pro is specialized in providing all kind of land arrangements and services at most competitive rates. Services include:
Coordination & facilitation,
Shore excursions with multilingual guides at all passenger ports in Oman (Muscat, Salalah & Khasab),
Pre & post cruise programs with overnight hotel reservations,
air/overland tours between Oman & UAE,
Turn around programs, and much more.
M.I.C.E. Services (NTT MICE-Pro): NTT Mice-Pro is a leading M.I.C.E. (Meetings, Incentives, Conferences & Events) operator in the Sultanate of Oman, having successfully orchestrated many incentive group tours, events, meetings and conferences over the years. We have a qualified team of professionals with rich experience to offer you the best-in incentive circuits, banquet events, special events, theme dinners and special excursions. Many of our programs are oriented to include motivational and team building features.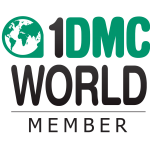 Beauty has an address - Oman
Sultanate of Oman is a stunning country situated on the southeast corner of the Arabian Peninsula where the travelers can experience versatile mountain ranges, beautiful wadis, enchanting desert and the clear blue sea.
Oman combines incredible examples of natural beauty with a rich, proud history to create a holiday experience like no other. Oman's history tells stories of heroism, courage, wisdom, patriotism, love and devotion to homeland.
This brings us closer to understanding the richness of the Omani cultural experience which has contributed to the building of modern Oman. Oman's edifying heritage is inspirational as portrayed through its lively souqs, impressive forts, an assortment of cultural arts, majestic fragrances, affluent architecture, traditional jewellery, folk arts and performances.
Omani people take pride in their enriching cultural heritage and make an effort to conserve this wealth. Oman encompasses an unparalleled number of UNESCO-classified World Heritage Sites. Some of them are Bat with its beehive tombs dating back to 3,000 years; mysterious Bahla Fort and Ras Al-Jinz which is the abode of the exceptional Green Sea Turtles.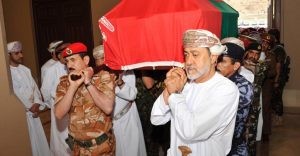 On the sad occasion of the passing of his Majesty Sultan Qaboos bin Said Al Said, Sultan of Oman, who had passed away on 10.01.2020 at the age of 79, His Majesty Haitham bin Tariq Al Said was sworn in as Oman's new Sultan. The Government of Oman has announced a state of mourning as…
Read More >>
Sign up to receive destination updates directly to your inbox ...