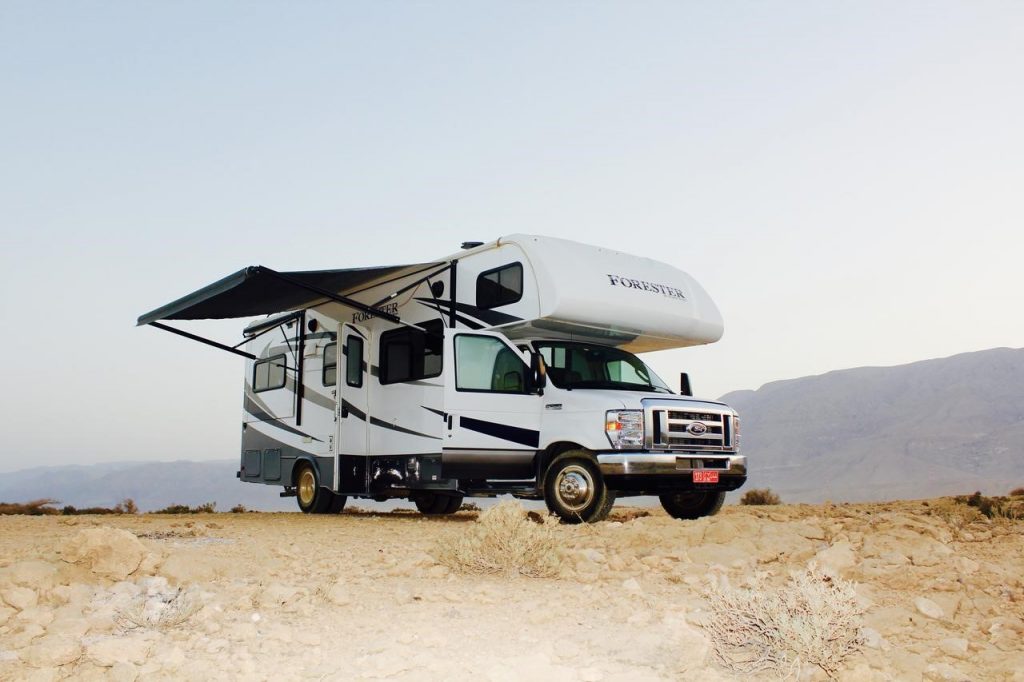 Home on Wheels Oman (Self-Drive Motor-Home Tour) – 07 Nights, 08 Days
DAY 01: ARRIVE MUSCAT
Arrive at Muscat airport, meet and assist by our representative and transfer to the Hotel.
Overnight at Muscat | Meals included: None
---
DAY 02: MUSCAT - WADI SHAB
After breakfast, Morning at 0800 hrs our representative will be there at your hotel lobby with the keys of your mobile accommodation for coming days. As per the plan this morning you will be going to roam in and around Muscat city. You can start your tour by visiting beautiful Sultan Qaboos Grand Mosque, one of the largest mosques in the Middle East. Then you can visit the Bait Al Zubair Museum for additional cost, exhibiting the wealth of Oman's Cultural history and thus imparting knowledge about the country's rich culture and traditions to the visitor. Later you drive along the picturesque Mutrah Corniche to the once walled district of Old Muscat. You may stop for a couple of photos at the residence of his Majesty Sultan Qaboos, the Al Alam Palace, which is flanked by the 16th-century Portuguese forts Mirani and Jalali. Then you continue your journey towards the southeastern direction. The road leads through scenic countryside and rugged mountains to the small fishing town of Quriyat. Later you will start the final leg of today's journey towards Wadi Shab. It is one of the most beautiful wadis in Oman, fed by freshwater that flows from mountain springs. Overnight at Wadi Shab.
Overnight at Wadi Shab | Meals included: None
---
DAY 03: WADI SHAB - BIMMAH - RAS AL HADD
This morning start your journey towards Sinkhole in Bimmah, where you can find it's pools with clear deep blue water that give you an opportunity to take a refreshing dip. Later you may stop at Fins Beach. A beautiful picturesque beach with white sands is a perfect place to get some tan. After that resume your journey towards down south passing Tiwi, a picturesque fishing village. Your next stop will be coastal town of Sur, renowned for its dhow shipyard in bygone era. Unfortunately, the yard is no more in operation but you can have a good lunch from a local seafood restaurant. Then continue your drive towards Ras Al Hadd which will be your camping destination for tonight. Later you may visit the turtle sanctuary at Ras Al Jinz, for additional cost, where at night the Green Turtles, after a journey of thousands of kilometres will come ashore to lay their eggs.
Overnight at Ras Al Hadd | Meals included: None
---
DAY 04: RAS AL HADD - AL ASHKHARAH - MASIRAH
Today you will be covering the second longest leg of your journey. So you have to start little early. Drive all the way down to Shannah Port to get the ferry for Masirah Island. On the way you may like to take short breaks your journey at Al Ashkharah Beach or Ghalat Beach. Then after reaching Shannah Port you will be getting ferries which will transfer you to Masirah along with your vehicle, for additional cost. After reaching Masirah you can head south again towards Masirah Beach Camp. After the long hectic day, you will be camping here.
Overnight at Masirah Beach Camp | Meals included: None
---
DAY 05: MASIRAH
Today is the day to explore Masirah. You can go to Hilf Village which is in the northern part of the island. You can see the Royal Air Force of Oman. You can go for hiking at Jabal Al Humr, which is the highest point (274 meters) of Masirah. You can have the magnificent panoramic view of Masirah from this point. Good Hiking shoes are recommended. Later if you want you can visit Safa'iq Grave Site, a 300 years old unique grave site. Then head to your camp and have a good sleep tonight.
Overnight at Masirah Beach Camp | Meals included: None
---
DAY 06: MASIRAH - WAHIBA
Today it will be the longest leg of your journey, so pack your belongings and start the day early. Drive to Masirah Port and take the ferry towards Shannah Port. Head north towards Wahiba. Today you will be driving through the lonely barren lands of Oman for more than 350 kilometres. You will reach Wahiba by the evening. Have a great sleep after the long tiring drive. Overnight at Wahiba.
Overnight stay at Wahiba Sands | Meals included: None
---
DAY 07: WAHIBA - WADI BANI KHALID - MUSCAT
Today your first destination is Wadi Bani Khalid, an oasis spot in the middle of the barren and dry mountains. It is one of the most beautiful wadis in Oman and its pools with clear deep blue water give you an opportunity to take a refreshing dip. After spending some pleasant time there, have your lunch and then start the last leg of your journey. After reaching Muscat check-in at your hotel. Evening is for relaxing and ruminating about the tour, in the meantime, our representative will be there to collect the vehicle keys
Overnight stay at Muscat / Meals included: None 
---
DAY 08: DEPARTURE MUSCAT
Day is at your own leisure. By evening, you will be transferred to the airport for your flight back home.
Meals included: Breakfast
Quick Facts about this Tour
Visit the Sultan Qaboos Grand Mosque.

Visit Bait Al Zubair Museum, Muttrah Souq.

Visit Al Alam Palace, Jalali-Mirani Forts, Muttrah Corniche.

Visit Nakhal Fort.

Drive through Snake Canyon one of the most adventurous off road in Oman.

Visit Misfat Al Abriyyin, one of the oldest village of Oman.

Visit Nizwa Fort and Souq, Jabreen Castle, Bahla Fort.

Visit Date plantations at Birkat Al Mouj.

Watch Green Turtle at Ras Al Jinz.

Drive through the scenic coastal road.
RATES: UPON REQUEST
GENERAL TERMS & CONDITIONS
The prices are indicative and all respective services are purely subjected to availability upon final confirmations.
All current accommodation/service taxes have been included while quoting. If there is any unexpected increase in the accommodation rates extended by respective hotels, existing accommodation/service tax structure, hike in the fuel prices or air fare will be charged extra as applicable.
It is recommended that you take necessary travel insurance to cover medical expenses in case of an accident/illness, loss of baggage/personal belongings/air tickets, change of air tickets and cancellation of the tour.
All arrangements made by NTT Tours are in the capacity of an agent only. NTT shall not be liable for any claims or expenses arising from circumstances beyond our control such as accidents, injuries, delayed flights, etc & all acts of force majeure.