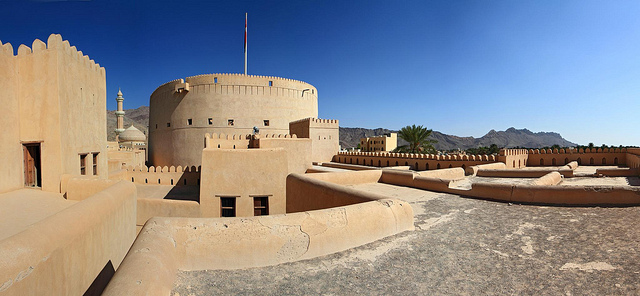 Increase in Nizwa Fort Entry Fees
Nizwa: Entry fees for tourists visiting the historical Nizwa Fort has increased from Rial Omani 0.500 (US$ 1.30) to Rial Omani 5.000 (US$ 13.00) per person with effect from 01 Dec 2017. This change has been implemented after a recent change in the Fort management.
The new management has highlighted that the Nizwa Fort will be a special experience to all the visitors. The fort will now showcase typical Omani heritage & culture in more vibrant ways. Live demonstrations of making traditional Omani cuisines, traditional dance performances, etc. will give a fresh atmosphere. A new Gifts & Souvenir Shop with special collections has also opened inside the fort.