Frequently Asked Questions
Can I make just a reservation? Will you hold my reservation?
A. Full payment is required upon ticketing. We will make your reservation and hold it for 24 hours. This can be done by phone or email, subject to specific airline policy and fare rules.
Can I make a wait list reservation?
A. Yes any requests for wait list reservations are subject to airline waitlist policy. Once your reservations are confirmed you must purchase by making payment.
Can I choose my seat upon booking?
A. Unfortunately, you will not be able to choose your seat upon booking. We will try to accommodate you but in some special cases we may not able to assign your requested seat or be able to assign your seat in advance. If you have specific seat you'd like to have, please contact our staff before booking and we will assign your seat selection according to your preferred seating preference.
Do I need to reconfirm my flight?
A. No, you do not need to reconfirm your reservation. However flight schedules are subject to change without notice. Please check with your airline for your updated flight status before your travel.
I have purchased a roundtrip ticket. Can I use only a certain segments of the ticket?
A. The itinerary and its price are provided on the condition that you use all segments of the ticket. If you use only part of the ticket, the rest of the ticket will be canceled automatically and no refund will be made for any unused segments if you use at least one part.
I have purchased a ticket already, but I see the price has lowered. Can I get refund?
A. No. Unfortunately no refunds can be made after you have completed and paid for your ticket. You would need to cancel your existing reservation and purchase new ticket, however penalties will be applied for cancellation.
A. You may be able to make a request if airline provides special meal services.
A. Rules are different depending on each airline. You need to verify with staff on penalties and applicable charges.
A. There are no refunds made in case of a "no show", contact our staff to assist you in providing various options.
A. You may be able to purchase award tickets directly from your airlines.
Where can I get more information and help to plan a holiday package?
A. We offer fixed departures and tailor made packages. Please select your desired package on our website and fill the inquiry form or write to us with preferred destination and travel dates.
Whom should I contact for ticket prices?
A. Select the destination, departure and arrival dates, and class of travel and let us know. We will quote the airfare with best available connections
What is the validity of this offer?
A. All offers have validity dates mentioned on the flyer. Book early to get the best deals.
How can I find destination details, tours and sight-seeing options?
A. You can refer to our website www.nttoman.com or write to us for detailed itinerary.
What are the special deals available currently?
A. Throughout the year we will have special deals available for one destination or the other, depending upon the seasonality. Do checkout our website for regular updates.
How can we arrange for visa?
A. Most Countries who require Tourist Visa, their Embassy is located in Oman. We will provide details of documents required etc, upon booking of Holiday Packages.
Do I need a visa to visit….?
A. Most countries will have a Visa requirement, except for a few which may provide Visa On Arrival Facility. Please check with us before booking the package.
What are the charges applicable for children?
A. Passengers who are above 2 years of age and less then 12 are considered as Children. Usually charges are 75% of adult charges on base fare. Taxes may remain same as adult passengers.
What is the category of hotel? Whether it is located in city centre?
A. Category of hotels used are 4 or 5 star, mostly selected in city centre for ease of travel and sight-seeing.
Will someone meet us upon arrival?
A. Our representative/driver will meet guests upon arrival if arrival transfer is booked. We recommend to always pre-book airport transfers and sight-seeing.
Whether sight-seeing is included in the offer?
A. Our most packages with round trip itineraries include sight-seeing.
Is breakfast included in package? Will I get lunch and dinner?
A. Meals included are specified with each package. Our Europe tours and Safari packages also include Lunch & Dinner.
Can I get a local mobile phone number during my visit?
A. Tourist now-a-days can buy a local SIM card at most airports upon arrival. Our local office representative will assist with same if you are booked on a round trip itinerary.
Where can I get internet access?
A. Most hotels now offer free WiFi, please check with us while making a reservation.
Can I cancel my hotel booking?
A. Some hotels impose non-refundable fees in line with their own policies that lastminute.com is required to pass on to you.
Please note that some room types are non-refundable from the time they are booked. Additionally, hotels will generally charge a higher fee if cancellation occurs within 24 to 48 hours of the scheduled arrival.
Rules vary according to hotel and room type so it's important to check the rules associated with your booking. The specific rules for the hotel you are booking will be advised when you are making a booking.
What documents do I need to check into a hotel?
A. Please print a copy of your confirmation e-mail to present at check-in as proof of your reservation. You may also need to provide photo ID as proof of Identity.
What time can I check-in to my room?
A. Usually check-in is from 2PM, although this does vary by hotel. And check-out time remains 1200hrs or earlier. Early check-in and late check-out are subject to availability.
How much baggage can I check in for my flight?
A. Baggage allowances and policies can vary depending on the airline you are flying with. Your confirmation email/ticket includes the baggage allowance and policies for the fare you have booked.
Can I cancel or change my flight/hotel booking?
A. When you purchase a flight/hotel reservation please remember that, in addition to our terms and conditions, your booking will be subject to the terms and conditions of the airline/service provider, you are booked with.
Please note that some bookings are non-refundable and non-changeable once they're booked. Rules and penalties vary by airline/hotel, so it's important to check the rules associated with your booking.
The airline changed my flight. What should I do?
A. If the airline has changed the time of your flight or any other detail, we will notify you by phone, email or SMS in order to provide you with all the information related to the change.
If you accept the changes to your flight and the change was communicated to you via email, all you have to do is follow the instructions contained in the notification. If you do not agree to the changes, you can contact us for refund as per Airline policy.
When you make your booking, it is very important that you include a telephone number and valid email address so that we are able to notify you of any changes to your flight.
Can I take out an insurance policy for the trip?
A. We recommend taking out an insurance policy so you can leave without any worries. During the booking process you will be offered a package of exclusive services which also includes Travel insurances.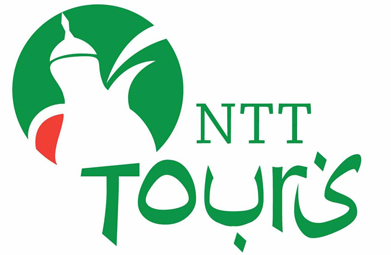 What Travel Documents Do I Need?
A. One must possess a passport which is valid for minimum 6 months from the date of entry into Oman. Many countries have been included in the list of countries whose citizens are provided visa upon arrival. Other nationals need to obtain Indian visa in advance to enter Oman.
Do I Need an International Certificate of Vaccination ?
A. There is no need of any vaccination except for travellers coming from Africa, South America need yellow fever vaccination.
What Is the Best Time to Visit Oman?
A. The best time to visit Oman is between October till April. The climate during this period is nice and cool. However, one can visit in May and September as it will not be too hot.
How Should I Travel Around in Oman?
A. The best way to travel within Oman is to travel by road as this offers you an opportunity to have a glimpse of real Oman as you can visit en-route villages and small forts at your own pace.
Do I Need Medical/travel Insurance?
A. Yes. It is advisable that you buy a comprehensive medical / travel insurance in advance from your country before travelling to Oman.
Is it safe to travel in Oman?
A. Yes, it is safe to travel in Oman. Oman is rated one the safest countries to travel.
What currency is accepted in Oman?
A. The Local currency of Oman is Omani Riyal. However, USD, Euro, GBP are widely accepted.
What Services Do We Offer?
A. We are a one stop travel shop and provide every kind of travel related services for any occasion – business or pleasure or both. We organize all arrangements for conferences, trade fairs, exhibitions and events. We specialise in incentive tours, weddings and honeymoons, pilgrimage tours, adventure tours or any special interest tours anywhere in Oman and also to neighbouring countries.
Do You Provide Only All Inclusive Package Tours?
A. We offer all inclusive package tours. but on request, we can also provide particular services only viz. hotel reservation, car / coach hire with driver, flight, etc for those who do not want to buy entire services from us for any reason.
A. It is simple with us. You may get details of well designed tour packages in our digital brochure. if want a particular tailor made tour, let us know your requirements and we can help you designing your trip keeping in mind your specifications and budget.
How Can I Book My Tour with You?
A. If you are interested in booking any of our brochure tours, you may, You may simply send us an email giving us your details.
What Is Included in Your Tour Cost?
A. Our tour cost usually includes hotel accommodations with breakfast, all transfers, city tours and excursions by private air-conditioned car / van / coach depending on number of persons with as per itinerary, , local English speaking or other foreign language speaking guides if available for city tours, entrances fee to monuments, our assistance on arrival and during the tour, Our cost may also include some special attractions, camel safari, boat ride and all taxes. We can also include lunches & dinner, domestic flights and other services on request at supplement cost.
What about Payment Terms?
A. We normally need an advance amount once we are able to confirm you arrangements for the tour. The amount depends on the services you may require for the tour. This can be paid through bank transfer (before arrival), or cash. We need balance payment before arrival. The exact terms will be given at the time of reservation.
What If I Have to Make Any Changes in the Tour for Any Reason?
A. We shall do our best to make changes as per your request and shall not charge you anything unless there is penalty charged by principal suppliers for making these changes.
What Kind of Cars Do You Provide on Your All Inclusive Tours?
A. We normally provide air-conditioned Sedan Cars  in case of 2-3 persons, 4Wds  in case of 4 persons, Mini Vans  for 5 – 8 persons, Mini Coach for 9 – 15 persons and Large coaches for larger groups. For Round trips to Mountain, wadis and Desert, we provide 4WDs.In case if you need a more luxurious vehicle, we can provide you the same but there may be extra cost applicable in such case.
What Star Rating Are Your Hotels?
A. We provide minimum Standard category hotels which mean 3 star hotels, superior or First class of hotels are 4 star or equivalent and deluxe hotels which are 5 star or 5 star deluxe hotels. At few places, deluxe or first class hotels are not there and in such case, we shall provide best available hotels which may not confirm to deluxe or first class category. We also include local homes in our packages and can send you special cost for tours with hotels as per your choice.
Will I Know Which Hotels I Will Be Staying in Before I Go?
A. Yes, we will send you a detailed list of hotels at the time of confirmation of our services and before asking you for advance payment.
Do You Have Experienced Guides in Different Cities of Oman?
A. We have English speaking guides all over Oman. At many places , we also have french , German , Spanish ,Italian and other language speaking guides. We can also provide accompanying foreign language speaking tourist guides for individuals and groups. The availability of foreign language speaking guides can be confirmed at the time of reservation.
Who Will I Meet on My Arrival in Oman?
A. You will be greeted by our representative at airport on your arrival. He shall be holding a placard of your name for identification. We shall also provide you list of emergency 24 hours contact numbers for any emergency.
If I Come Across Any Problem During My Trip, How Would You Help?
A. We provide truly 24 X 7 assistance, which means that you will always have someone to assist you even at any point of time. We shall also give you mobile nos. of executives who you may call in case of any need.
What is freight forwarding?
A. Freight forwarding is a service used by companies that deal in international or multi-national import and export. While the freight forwarder doesn't actually move the freight itself, it acts as an intermediary between the client and various transportation services. Sending products from one international destination to another can involve a multitude of carriers, requirements and legalities. A freight forwarding service handles the considerable logistics of this task for the client, relieving what would otherwise be a formidable burden.
A. Freight is movement of goods from Point A to Point B. This is a deceptively simple concept and the bane of procurement managers everywhere who overlook the complexity of moving goods. Multiple loadings, handlings, foreign government checks, etc. all conspire to make shipping goods a very uncertain business. No freight forwarder can guarantee that your goods will arrive where you want them, when you want them. Too many different entities are involved in the shipping of goods and traffic is accident prone by nature. What your freight forwarder should be able to promise is their commitment to see your shipments through any difficulties that may arise.
A. An incoterm is one of the commercial terms published by the International Chamber of Commerce used in international commercial transactions.  A series of three-letter trade terms related to common sales practices.  Incoterms are intended primarily to clearly communicate the tasks, costs, and risks associated with the transportation and delivery of goods.  Some of the most common Incoterms are FAS, CFR, CIF, and DDP.
What is a letter of credit?
A. A letter of credit (or LC) is a document issued by a bank for use in an international trade deal that guarantees a means of irrevocable payment.  Letters of credit are used primarily in international trade transactions of significant value, for deals between a supplier in one country and a customer in another who typically do not have a track record together, thus necessitating a third-party payment/delivery instrument.
What is a bill of lading?
A. A bill of lading (or BOL or B/L) is a document issued by a carrier to a shipper, acknowledging that the shipper's goods and merchandise have been received on board as cargo for conveyance to a named place for delivery to the consignee who is usually identified.
A. An air waybill (AWB) or air consignment note is a receipt issued by an international airline for goods and an evidence of the contract of carriage, but it is not a document of title to the goods. Hence, the air waybill is non-negotiable.
What is the process for customs clearance?
A. Customs clearance work involves preparation and submission of documentations required to facilitate export or imports into the country, representing client during customs examination, assessment, payment of duty and co taking delivery of cargo from customs after clearance along with documents.
Difference between a freight forwarder and NVOCC
A. A Freight Forwarder is someone who undertakes to handle the movement of goods from point to point on behalf of the cargo owner..
A NVOCC which is the abbreviation for Non-Vessel Operating Common Carrier maybe defined as a "carrier to shippers" and "shipper to carriers"..
Functionally the NVOCC is ALMOST the same as a Freight Forwarder in terms of her activities.. However there are some differences which separate these two entities..
The NVOCC can and sometimes do own and operate their own or leased containers whereas a Freight Forwarder does not..
In certain countries like USA, the NVOCC operators are required to file their tariffs with the government regulatory bodies and create a public tariff..
NVOCC is in certain areas accorded the status of a virtual "carrier" and in certain cases accepts all liabilities of a carrier
A Freight Forwarding company can act as an agent/partner for a NVOCC..
A. An HTS code (or Harmonized Tariff System Code)  the global system of nomenclature that is used to describe most world trade in goods that determines tariffs and duties applied when entering goods into every nation in the world.
Who is the consignee and who is the consignor or shipper?
A. A consignee is the person who is the receiver of the shipment. The consignor (or shipper) is the person who is the originator of the shipment.
A. All international shipments need various documents in order to make the move complications free. The actual documents needed depend on the payment from the buyer to seller, as well as the country of origin and destination. Some destination countries require special stamps and signature by Country Consulates. Documents that may be required for international deliveries include, but are not limited to:
Commercial Invoice
Certificate of Origin
Packing List
Ocean Bill of Lading or Airway Bill
Phytosanitary certificate
Dock Receipt
Hazardous Cargo/Dangerous Goods Certificate
Cargo Insurance Certificate or Declaration
Difference between a freight forwarder and clearing agent
A. Freight Forwarder : Essentially secures the business of various exporters and importers and has the ability/facility to
store cargo belonging to the clients at their warehouse (usually all big forwarders have their own warehouses)
arrange the distribution or "forwarding" of the cargo as per the instructions of their client.. This could be a regular routing or various routing
negotiate freight rates with the shipping line to cover the interest of their clients
book the cargo with the shipping line as per the requirement of the client
prepare bills of lading and associated shipping/negotiating documentation
issue their approved house bill of lading as applicable
MAY or MAY NOT also do Customs Clearance
Clearing Agent : Essentially takes care of the customs clearance aspect of the business..
is a company accredited with the local customs authorities, border agencies, port etc
arranges to pass the relevant documents at customs
arrange for customs inspections as required
check and process Duty and VAT payments as applicable
apply for refunds etc where applicable
cannot issue own bills of lading if not registered or acting as a freight forwarder
Contact us using the information below or via the contact form on the right.
National Travel & Tourism
PO Box  962
Postal  Code 100
Muscat, Sultanate of Oman
Email: nttoman@omantel.net.om
Tel: (968) 24660307 / 47 / 49 / 50 / 53
Fax: (968) 24566125

Contact us using the information below or via the contact form on the right.
Head Office
National Travel & Tourism
Hertz International Franchisee
PO Box  962
Postal  Code 100
Muscat, Sultanate of Oman
Email: nttoman@omantel.net.om
Tel: +968 24625200 / 24625206
Fax: +968 24625211
---
Branches
Muscat International Airport: (Round the clock, 365 days)
Tel : +968 24521187
Sohar (Liwa) 
Tel : +968 26943089 /  24943090
Salalah
Tel :  +968 23217338
National Travel & Tourism
Contact us using the information below or via the contact form on the right. Or to contact a specific division, select an option above.
National Travel & Tourism PO Box: 962, PC 100, Muscat Sultanate of Oman
Email: nttoman@omantel.net.om
Tel: (968) 24660300
Fax: (968) 24566125
National Travel & Tourism PO Box: 962, PC 100, Muscat Sultanate of Oman
Email: nttoman@omantel.net.om
Tel: (968) 24660300
Fax: (968) 24566125