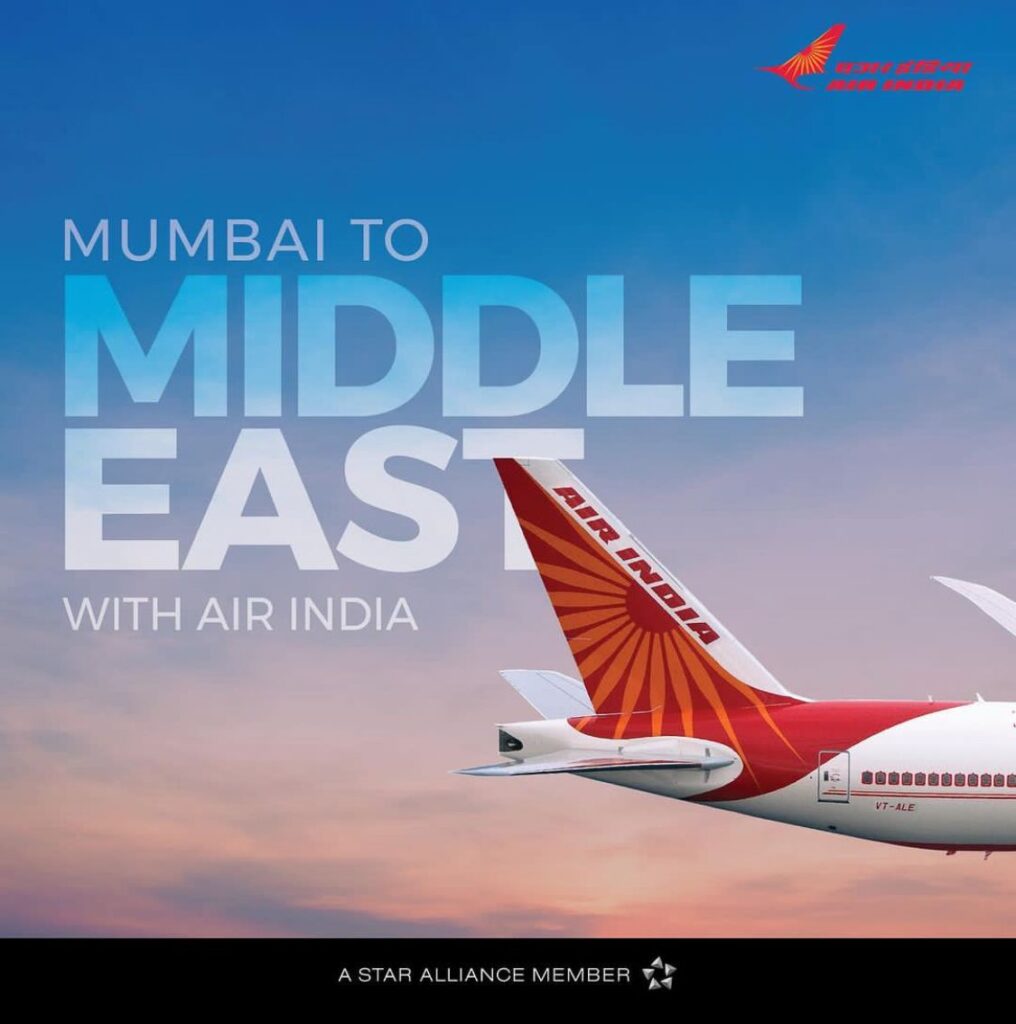 Mumbai to Middle East – With Air India
Now fly direct from the city of dreams in India to anywhere in the Middle East with your favourite airline, Air India.
Experience convenient flight trips with the advantage of Air India's convenient connections, cost-effective tickets, impressive baggage allowances and more. Choose to fly with Air India and experience a world of a difference.