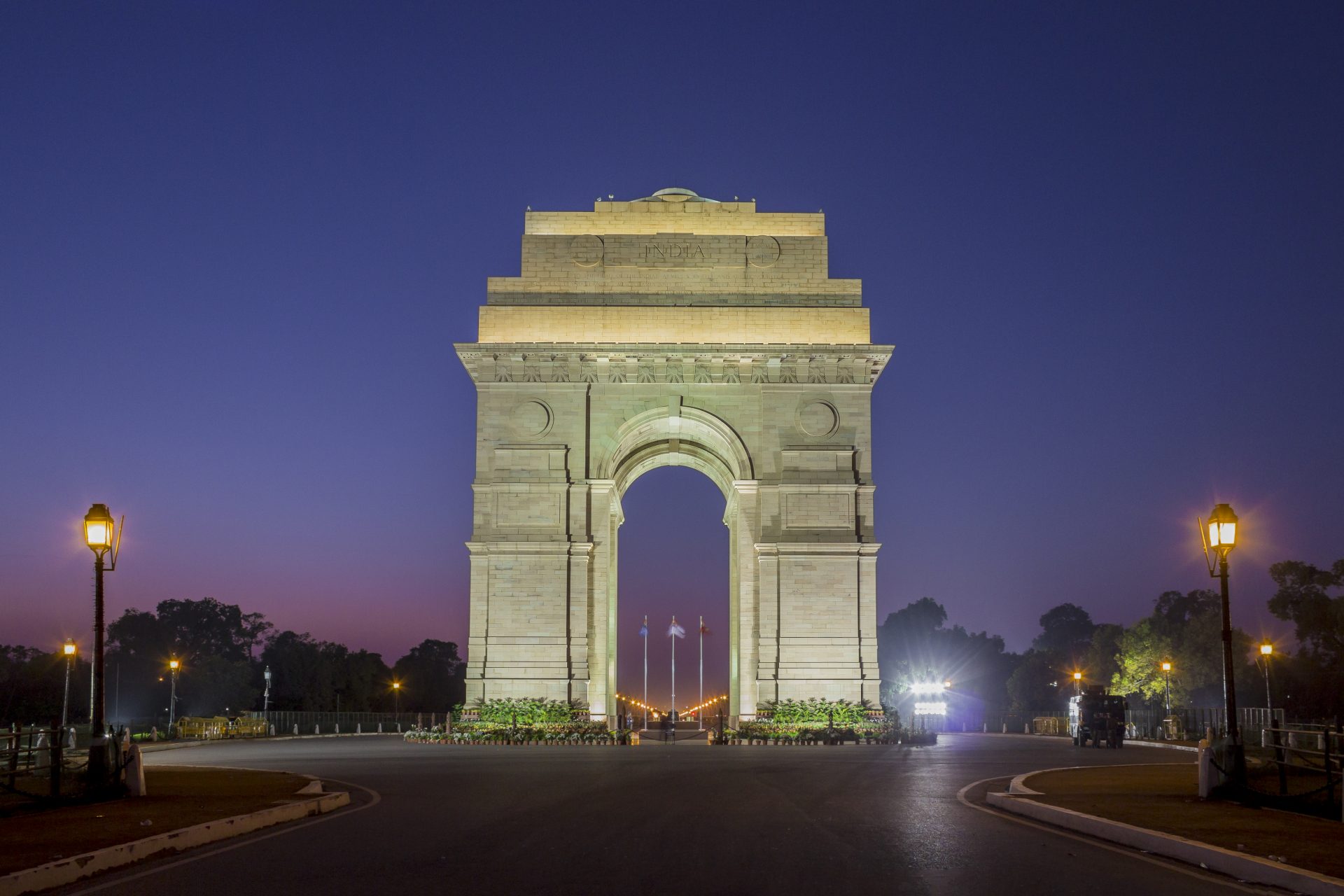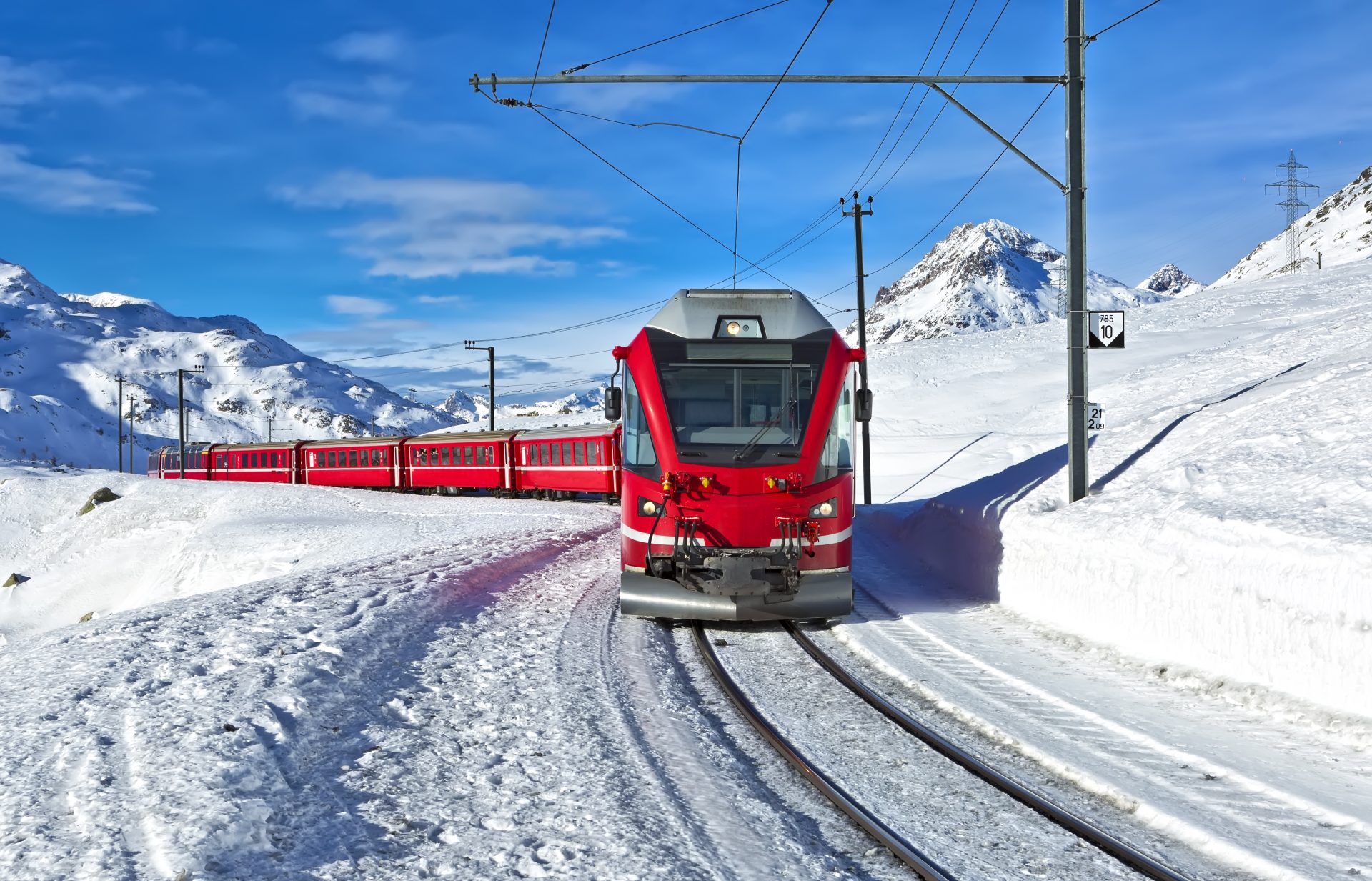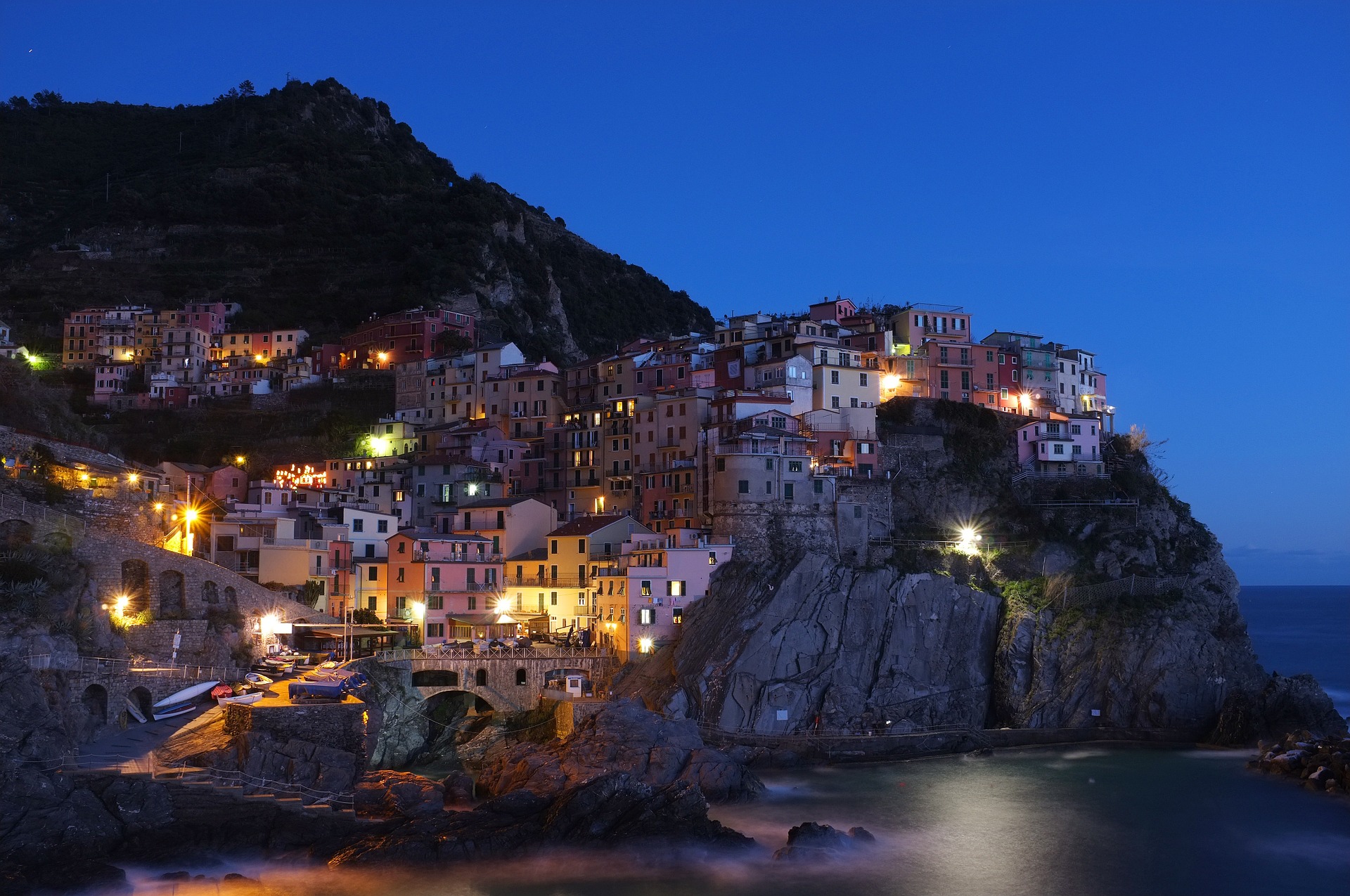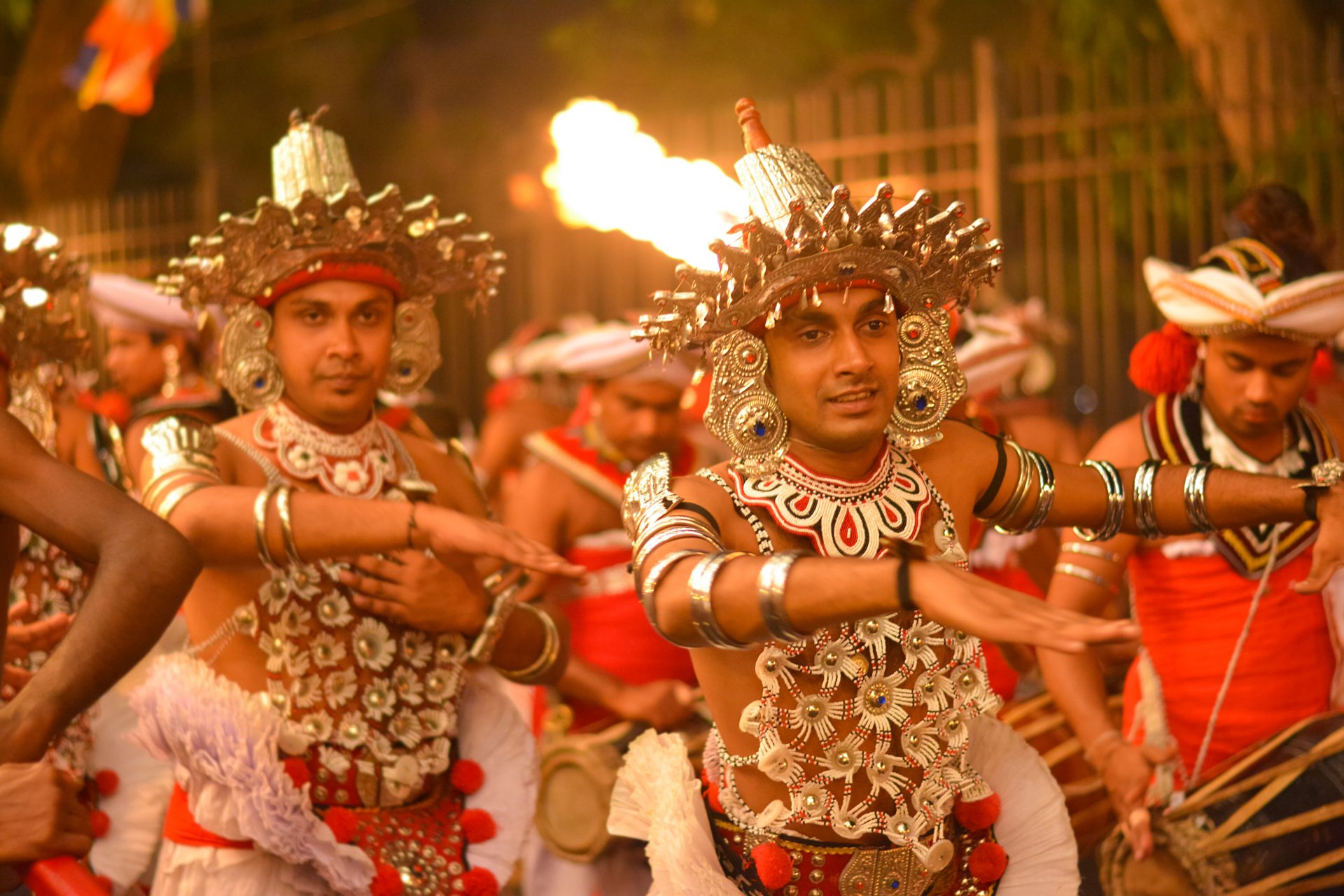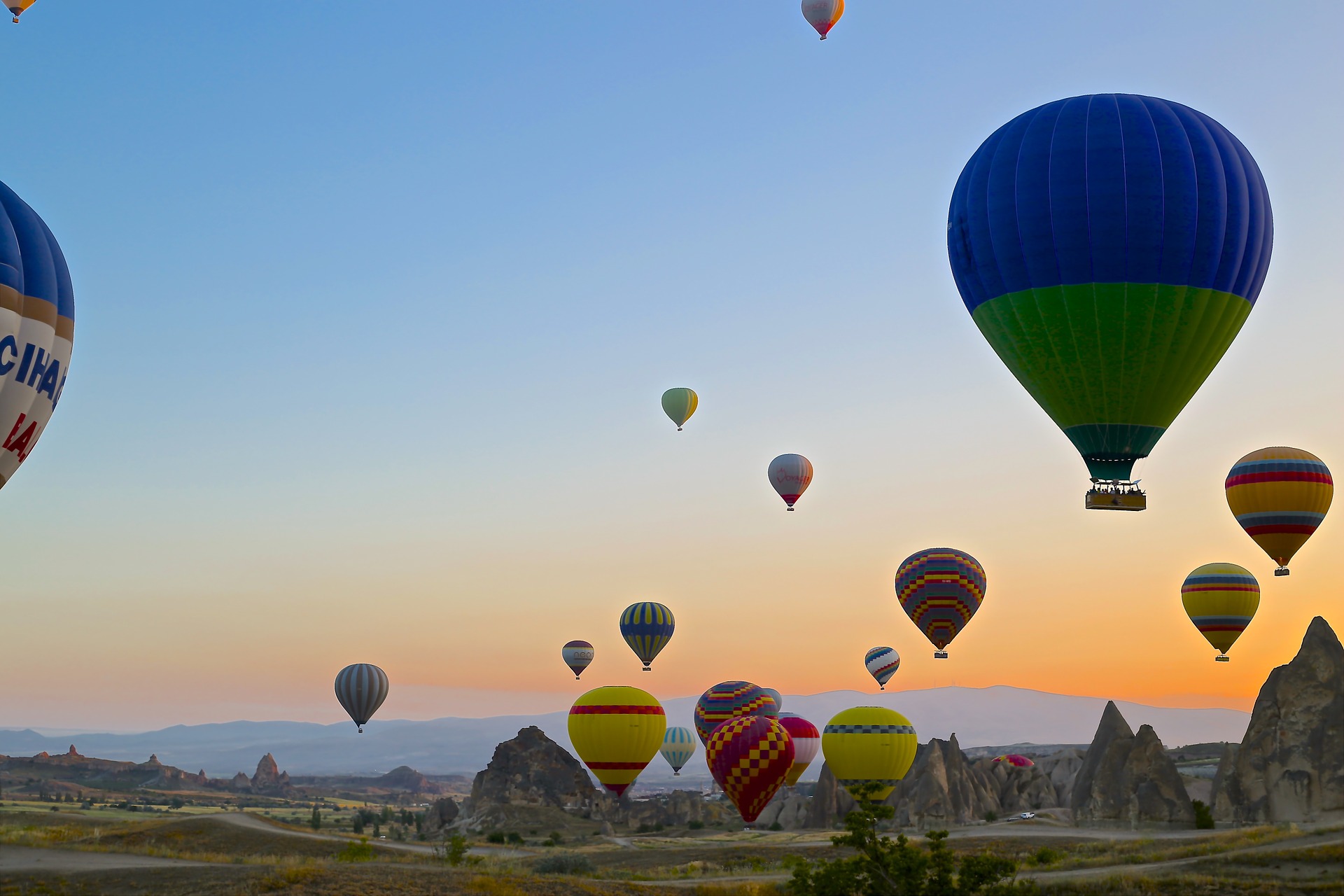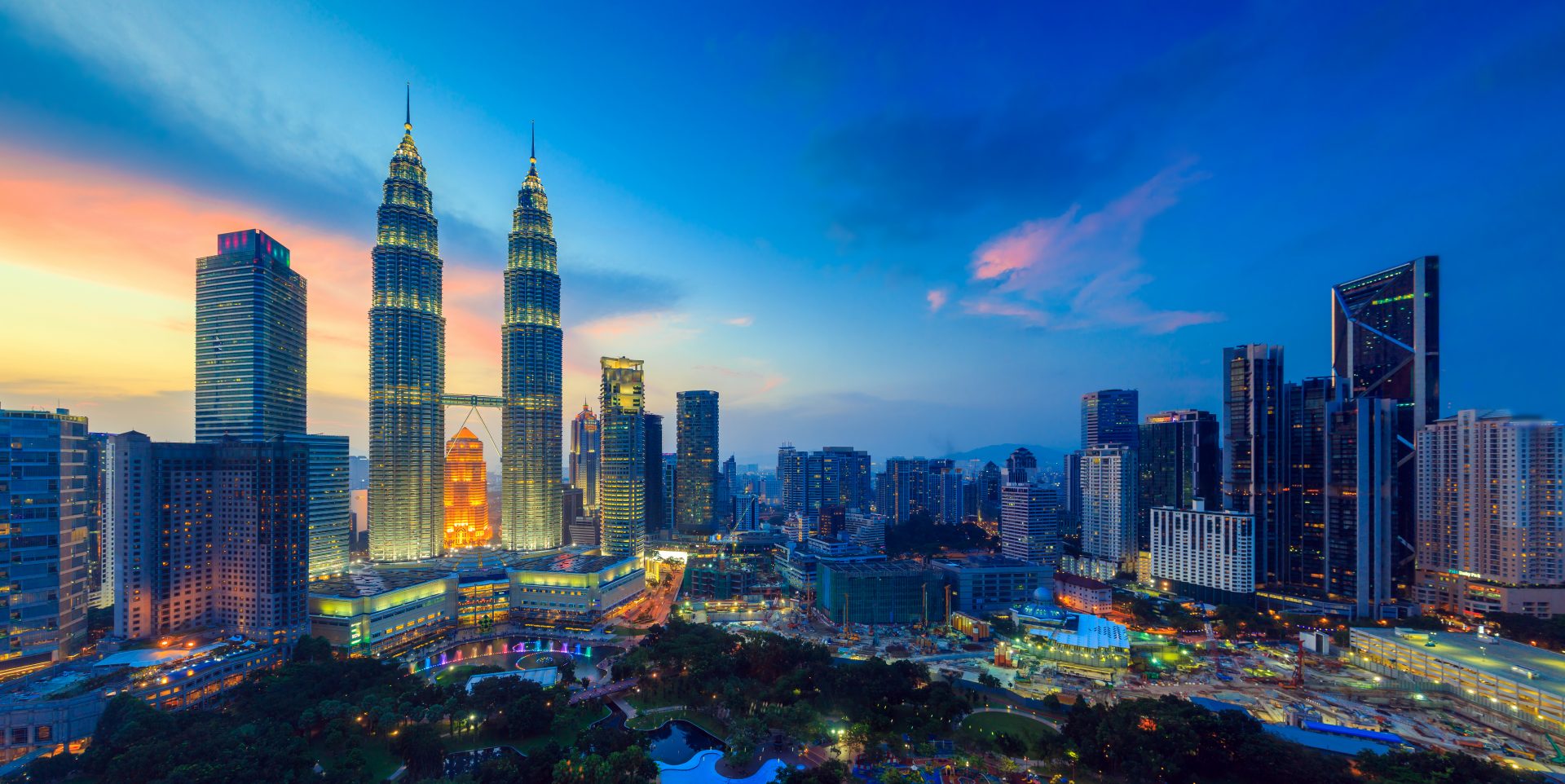 National Travel & Tourism's NTT Holidays Division, is one of the preferred brands for holiday enthusiasts in Oman. Expertise in creating cost-effective and exciting Holiday plans at wishful destinations around the world has been one of NTT's strengths for more than two decades now.
Adventure or leisure, fun or luxury, every craving you or your family may have, can be catered to by a highly-experienced, well-travelled and caring team of consultants. Your utmost happiness and overall satisfaction is at the centre of all their activities enabling them to offer unique holiday packages complete with opportunities to experience rich cultures and various destinations, award-winning world cuisines, exciting entertainment and memorable moments that will stay with you for life.
NTT Holidays has a location for you, be it weekends at neighbouring countries like Dubai and Jordan or long stay holidays in faraway exotic countries like China, Japan, South Africa and Russia. Or regular destinations like USA, Europe, Fareast, Sri Lanka and India.
Through an enviable tie-up with some of the most renowned brands in the travel industry, NTT Holidays is easily able to bring your wishes to life that too without any hassle. This gives you enough time and more to devote complete focus on enjoying your holiday without a single worry.
Destinations Holidays: Europe Discovery / Dubai Short Break / Hong Kong & Macau / Singapore & Malaysia
Theme Holidays: Family holidays / Honeymoon Packages / Beach and Islands / Luxury Holidays
Cruise Holidays:  Star Cruises / Royal Caribbean / Costa Cruises / Princess Cruises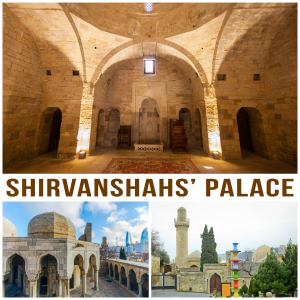 OMR 355.000

Itinerary
Inclusions / Exclusions
Submit Request
Itinerary
SECOND GROUP (19-27 June)
Flight details:
Muscat Baku OV 321 19-06-2018 23:05PM 02:40AM
Baku Muscat OV 322 27-06-2018 03:20AM 06:20AM
20th Jun'18
1. Arrival in Haydar Aliyev İnternational Airport (02:15)
2. Meeting in the airport
4. Transfer to the hotel
5. Accommodation in the hotel
6. Overnight in the hotel
7. Breakfast in the hotel
8. City tour (10:00-13:00)
✓Walking sightseeing tour of the "Inner City"
✓Visiting souvenir, carpets, antique shops and workshops of local handicrafts
✓Maiden Tower (XII century),
✓Juma Mosque (XII century),
✓Shirvanshah Palace (XV century).
4. Walk through Nizami Street (Shopping street)
5. Martyr's Lane, Highland Park
7. Overnight in the hotel
Maiden's Tower
The Maiden Tower – is Baku landmark, a much loved symbol of the city and of Azerbaijan. It looms dark and enigmatic, looking out to sea from the southern edge of Baku's old, walled city the Icheri Sheher.The Tower has been constructed in XII century. These lines of Azerbaijani poet devoted to the symbol of Azerbaijan – architectural monument, magnificent building, shrouded in legends – Maiden`s Tower ("Maiden Tower"). Its name "Maiden" means impregnable, unconquered, that is, the tower was never captured by
the enemy.
Juma Mosque
Juma mosque or mosque in the Icheri-sheher has been functioning since the 12th century. This mosque was built in 1899 at the funds of Baku philanthropist Khadja Shikhali Dadashev. In 1888 the Russian academician A.Pavlinov took measurements of the Juma Mosque. The mosque was built on the site of the temple of fire worshipers. Only four uncoated arches remained from the old building, they allegedly belonged to the temple. According to many modern archaeologists, there was a pagan sacred center on the site of Juma Mosque, where the fire worshipers gathered.
Palace of Shirvanshah
The most striking example of the Medieval palace structures in Azerbaijan is the Shirvanshah Palace complex dating to the middle XV. A state museum now it is open to the thousands of tourists. Shirvanshah Palace Complex was built in the 15th century. The twostory
building of the palace consists of about fifty different rooms of various sizes and shapes connected by three narrow spiral staircases. Of the 25 rooms on the second floor only 16 have survived. The ground floor of the building (27 rooms), which was
used by servants and for the storage of domestic supplies, has been preserved exactly as it was built in the 15th century.
Nizami Street
Azerbaijan has been a popular choice for expatriates ever since large oil reserves were found in the country. The influx of westerners resulted in the availability of branded products, which has increased in dramatic proportions since independence. Prices of these
products are not very expensive, but one needs to be careful against fake brands. For any foreign tourist, the country's arts and crafts section holds the maximum attraction. In various cities of Azerbaijan, there are streets that sell handicrafts, silk, and other
arte acts local to the city. Nizami Street (Azerbaijani: Nizami küçəsi) is a large pedestrian and shopping street in downtown Baku, Azerbaijan, named after famed classical poet Nizami Ganjavi Visiting Marty's Lane, Highland park Highland Park, located near the Martyrs' Lane and connects the city center by funicular. A beautiful panoramic view of the city and the Baku Bay opens from the park. Baku's highland park, has undergone some major reconstructions. It has been around for quite some time, being first built in the 1940s. As the pictures below show, park opens a terrific view on the sea shore. A funicular (also known as an inclined plane or cliff railway) has been updated as well.
21st Jun'18
(Baku-Absheron peninsula-30km)
1. Breakfast in the hotel
2. Excursion to Ateshgah
3. Excursion to Yanardagh
4. Excursion to Heydar Aliyev Center
5. Overnight in the hotel
The Ancient Zoroastrian Temple Ateshgah – "Fire Temple"
The Temple of Eternal Fire – Ateshgah – is an authentic Azerbaijani exotic. It is well-known practically all over the world. It is located 30 km from the center of Baku in the suburb of Surakhany. This territory is known for such unique natural phenomenon as burning natural gas outlets (underground gas coming onto surface contacts oxygen and lights up). The temple in its present state was constructed in the 17th-18th centuries. It was built by the Baku-based Hindu community related to Sikhs. However, the history of the Temple is even longer. From times immemorial this was the holy place of Zoroastrians- fire worshippers (approximately beginning of our era). They attributed mystical significance to the inextinguishable fire and came there to worship the relic.
Yanar Dag – a Reminder of the Ancient Cult of Fire
Azerbaijan is historically called the Land of Fire, and it is not for the sake of a witty remark. At a whim of nature, the land of this Caucasian country located on the picturesque coast of the Caspian Sea, is replete with underground sources of oil and gas that long for blowing out. Natural gas in the Azerbaijan bowels is so much that it comes to the surface over and over again. One of the
most famous and popular tourist places of the "eternal flame" in Azerbaijan is the mountain of Yanar Dag. Actually, it is rather a hill than a mountain, with natural gas burning on its slope from ancient times. Meter-long tongues of fire are licking the stratified earth approximately for 10 m in width, searing those who approached too close. People occupy the benches to watch the blazing hill in the evening, when its sight is most effective.
Heydar Aliyev Center
The Heydar Aliyev Center is a 619,000-squarefoot building complex in Baku, Azerbaijan designed by Iraqi-British architect Zaha Hadid
and noted for its distinctive architecture and flowing, curved style that eschews sharp angles. The center is named for Heydar Aliyev, the leader of Soviet-era Azerbaijan from 1969 to 1982, and president of Azerbaijan from October 1993 to October 2003. The Center houses a conference hall (auditorium), a gallery hall and a museum. The project is intended to play an integral role in the intellectual life of the city. Located close to the city center, the site plays a pivotal role in the redevelopment of Baku.
The Heydar Aliyev Center represents a fluid form which emerges by the folding of the landscape's natural topography and by the wrapping of individual functions of the Center. All functions of the Center, together with entrances, are represented by folds in a single continuous surface. An internationally recognized architectural work, the building of the Heydar Aliyev Center
has become a signature landmark of modern Baku due to its innovative and cutting-edge design. The building was nominated for awards in 2013 at both the World Architecture Festival and the biennial Inside Festival.
22nd Jun'18
1. Breakfast in the hotel
2. Excursion to Gobustan
3. Visit Bibi Heybat Mosque
4. Excursion to Carpet Museum
5. Walk through National Park (Boulevard)
6. Overnight in the hotel
"Gobustan Reserve petroglyphs" not far from Baku. There is a museum on the site of an ancient people Gobustan, which to this day preserved cave paintings dating back some 10,000 years. The pictures – documented way of life of people living here, and once lived in these places extinct animals. Interesting exhibits – ckala with a Latin inscription that tells of the visit to Gobustan in I. BC Century Roman legion.
Azerbaijan Carpet Museum Azerbaijan Carpet Museum displays Azerbaijani carpets and rug items of various weaving techniques and materials from various periods. It is named after Latif Karimov and has the largest collection of Azerbaijani carpets in the world. It is due to move to a brand new building on the Baku's seafront park during 2014 from its current location in the museum centre on
Neftchiler Avenue. The collection of the museum includes over 10,000 items of ceramics, metal works of 14th century, jewellery from
the Bronze Age, carpets and carpet items from 17th-20th centuries, national garments and embroidery, and applied art works of modern age. The museum organizes public lectures, study courses on carpets and applied arts. It has a book store selling books on Azerbaijani crafts and carpet art. The museum also holds a permanent collection from the Shusha Museum of History, from the city of Shusha, looted
after occupation by Armenian troops in 1992. Part of the exhibited items of the Shusha museum were saved when the director of the museum moved out 600 carpets before occupation.
National State Park – Baku Boulevard
Baku Boulevard, also known as the seaside national park, is the favorite promenade of many Baku residents and visitors. Its establishment goes back to more than 100 years, to a time when Baku's oil barons built their mansions along the Caspian shore, and the seafront was gradually built up. Stretching a full three kilometres, Baku Boulevard affords the city's best views of the expansive and majestic Caspian Sea. A favourite destination for a leisurely sea side amble in Baku for over a century, the boulevard is also lined with grand mansions of years past
23rd Jun'18
1. Breakfast in the hotel
2. Check-out from the hotel
3. Route to Gabala city
4. A journey to a small cascade "Yeddi Gozal" waterfall
5. Excursion to Nohurgol
6. Excursion to Tufandagh Mountain Resort
7. Back to Baku city
8. Overnight in the hotel
Gabala is one of the most beautiful parts of Azerbaijan with a rich and ancient history. Sometime in the past (for 600 years) this city (Kabala) was the capital of Caucasian Albania. The town also hosts an annual International Music Festival of classical music, jazz and mugham, which is attended by bands and artists from all around the world. Not surprisingly that exactly in Gabala is located a factory on piano manufacturing under the famous Dutch brand Beltman.Yeddi Gozel Shalala, the Seven Beauties Waterfall, is a couple of kilometres off the main road just west of Vandam. This is a popular spot, though you wouldn´t think it judging by t he poor access
road. At the foot of the waterfall there is a restaurant, a busy bustling place. Choose your table according to the view that you want. There is a path/steps up the side of the waterfall which is well worth investigating – take your camera for some ´wet´ shots.
24th Jun'18
1. Breakfast in the hotel
2. Shopping in 28 Mall or Ganjlik Mall
3. Overnight in the hotel
25th Jun'18
1. Breakfast in the hotel
2. Route to Guba city
3. Visit Beshbarmag
4. Excursion to Qachrash
5. Back to Baku city
6. Overnight in the hotel
26th Jun'18
1. Breakfast in the hotel
2. Free time
3. Overnight in the hotel
27th Jun'18
1. Breakfast in the hotel
2. Free time
3. Transfer to the airport
Inclusions / Exclusions
WHAT YOUR TOUR PRICE INCLUDES:
Return Economy class ticket Muscat – Baku – Muscat
8 Nights' accommodation 5* Local hotel Grand Hotel Europe http://www.grand-europe.com/
Airport transfers
Transportation according to the programs
Professional Tour guide service ( Arabic / English )
Sightseeing / Excursion as per the itinerary
Early check in Guaranteed
Late checkout guaranteed
Breakfast X 9 in Hotel
Water complimentary (1 Bottle per day / per person )
Entrance Tickets
WHAT YOUR TOUR PRICE DOES NOT INCLUDE:
Alcoholic beverages
Travel Insurance
Lunch / dinner
Optional sightseeing
Any item not shown in the inclusion
Submit Request
Highlights of this Package:

From OMR 355.000 Per Person on Double / Triple Sharing Basis
FIRST 30 seat booking , will get FREE e-Visa issuance to Baku
Flight Salam Air , Low cost carrier ( Economy class ) , Muscat / Baku / Muscat ) Direct NON Stop ( CONFIRMED / Guaranteed )
Minimum group size required 50 PAX
More special offers …

GENERAL TERMS & CONDITIONS
THE PRICES ARE INDICATIVE AND SUBJECT TO FINAL CONFIRMATIONS.
PASSPORT TO BE VALID BEYOND 6 MONTHS OF PERIOD OF STAY.
CHECK-IN AT THE HOTELS 1400 HOURS AND CHECK-OUT 1200 HOURS.
SALES / TRAVEL / CANCELLATION CONDITIONS APPLY-KINDLY CHECK AT THE TIME OF BOOKING.
Package confirmed is subject to Booking Conditions / Cancellation policies as applied by Service Providers. Partially unutilized tickets are non-refundable. It is recommended that you take your travel insurance to cover you during your travel, medical expenses in case of an accident / illness, loss of baggage/personal effects, loss of ticket, change of ticket reservation and cancellation of the tour. It is the responsibility of passengers to ensure that their passports and visas are valid for travel. Kindly contact the relevant Embassy or Consulate for same.