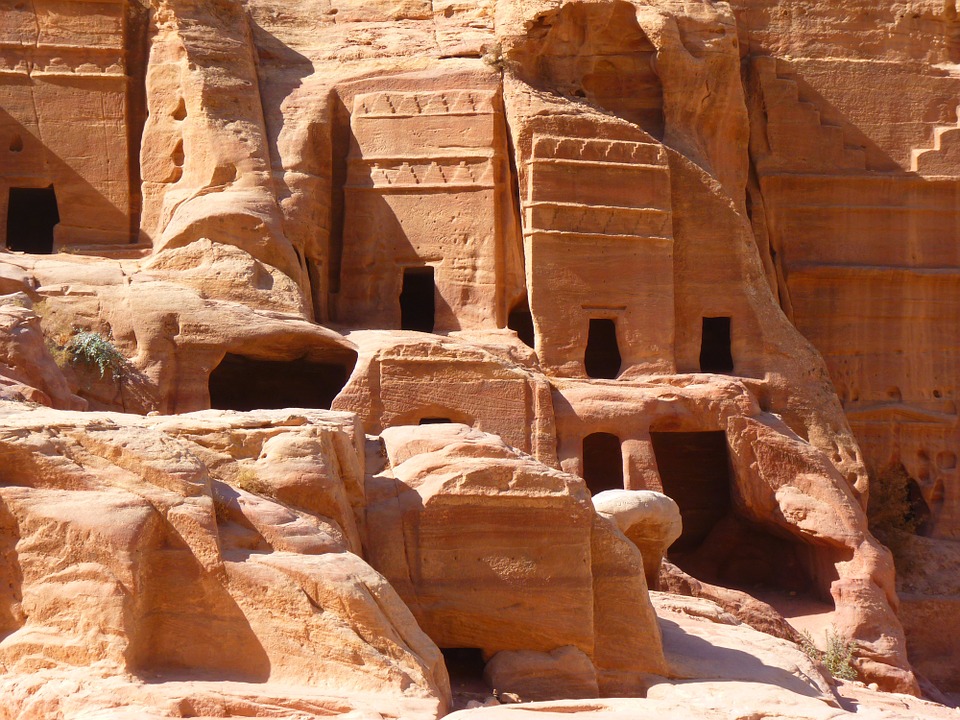 Jordan Explorer – 7 Days / 6 Nights
Day 1 : Amman Airport - Amman
Arrive Amman International Queen Alia Airport, meet & assist by our representative. Later transfer to Amman Hotel for overnight stay.
Day 2 :  Jerash - Ajlun - Dead Sea - Amman
Breakfast in the hotel. Transfer to Jerash - A close second to Petra on the list of favorite destinations in Jordan, the ancient city of Jerash boasts an unbroken chain of human occupation dating back more than 6,500 years. Jerash lies on a plain surrounded by hilly wooded areas and fertile basins. Conquered by General Pompey in 63 BC, it came under Roman rule and was one of the ten great Roman cities, the Decapolis League
Continue to Ajlun - The marvels of nature and the genius of medieval Arab military architecture have given northern Jordan two of the most important ecological and historical attractions in the Middle East: the sprawling pine forests of the Ajloun-Dibbine area, and the towering Ayyubid castle at Ajlun, which helped to defeat the Crusaders eight centuries ago. Ajlun Castle (Qal'at Ar-Rabad) was built by one of Saladin's generals in 1184 AD to control the iron mines of Ajlun, and to deter the Franks from invading Ajlun.
Continue to the Dead Sea hotel where there will be the opportunity to float in the therapeutic waters.  Dead Sea is over 400 meters (1,312 ft.) below sea level. The lowest point on the face of the earth, this vast, stretch of water receives a number of incoming rivers, including the River Jordan. Once the waters reach the Dead Sea they are land-locked and have nowhere to go, so they evaporate, leaving behind a dense, rich, cocktail of salts and minerals that supply industry, agriculture and medicine with some of its finest products.
Overnight stay at Amman Hotel.
Day 3 : Desert Castles - Kan Zaman
Breakfast in the hotel - transfer to visit the Desert Castles, taking you on a journey to the flourishing Islamic civilization of the Umayyad Dynasty, A string of castles, caravanserai, fortresses and retreats adorn your desert trail and paint a mysterious, exotic picture of hunting life and recreation in those old times, those castles are Qasr Amra, Qasr Azraq and Qasr Al Kheraneh Back to Amman for Dinner at Kan Zaman Restaurant (or similar).
Later drive to Amman Hotel for overnight.
Day 4 : Amman - Madaba - Mount Nebo - Karak - Petra
After breakfast, check-out from hotel and drive to Madaba Best known for its spectacular Byzantine and Umayyad mosaics, Madaba is home to the famous 6th century Mosaic Map of Jerusalem and the Holy Land.
Continue to visit Mount Nebo, the mountaintop memorial of Moses with captivating views of the Jordan Valley, Dead Sea and The River Jordan.
Then drive to Karak to see the famous crusaders' fort - The fort itself is a dark maze of stone-vaulted halls and endless passageways.
Proceed to hotel in Petra for Overnight stay.
Day 5 : Petra
Breakfast at Hotel. Start the visit of Petra - Petra the world wonder, is without doubt Jordan's most valuable treasure and greatest tourist attraction. It is a vast, unique city, carved into the sheer rock face by the Nabateans who settled here more than 2000 years ago, turning it into an important junction for the silk, spice and other trade routes that linked China, India and southern Arabia with Egypt, Syria, Greece and Rome.
Entrance to the city is through the Siq, a narrow gorge, over 1 kilometer in length, which is flanked on either side by soaring, 80 meters high cliffs. The colors and formations of the rocks are dazzling. As you reach the end of the Siq you will catch your first glimpse of Al-Khazneh (Treasury). A massive façade, 30m wide and 43m high, carved out of the sheer, dusky pink, rock-face and dwarfing everything around it. It was carved in the early 1st century as the tomb of an important Nabatean king and represents the engineering genius of these ancient people.
Upon completion of the tour, back to your hotel for overnight stay.
Day 6 : Petra - Wadi Rum - Aqaba
Breakfast in the hotel. Check-out and transfer to Wadi Rum - This is a stupendous, timeless place, virtually untouched by humanity and its destructive forces, so elegantly described by T.E. Lawrence as "vast, echoing and god-like"..
We will arrange Jeep Tour by Bedouin jeeps (about 2 hrs) inside Wadi Rum to include Spring of Lawrence area then Khazalee Mountain and Sand Dune - then continue to Aqaba - Check in at Hotel - overnight.  Also known as 'The Valley of the Moon', this is the place where Prince Faisal Bin Hussein and T.E. Lawrence based their headquarters during the Arab Revolt against the Ottomans in World War 1, and their exploits are intrinsically woven into the history of this amazing area.
With its wealth of other attractions, Jordan's splendid Red Sea resort is often overlooked by modern-day visitors. But apart from being a delightful place for discerning holidaymakers, this is actually a great base from which to explore various places of interest in southern Jordan.
Aqaba is a fun place. It is a microcosm of all the good things Jordan has to offer, including a fascinating history with some outstanding sites, excellent hotels and activities, superb visitor facilities, good shopping, and welcoming, friendly people, who enjoy nothing more than making sure their visitors have a good time.
Day 7 : Aqaba - Aqaba Airport
Breakfast at the hotel. Drive from Aqaba to Aqaba Airport for departure.
**END OF OUR SERVICES**
Highlights of this Package:
From OMR 459.000 Per person in Double room.
Sightseeing Spots:
Amman :
Jerash, Ajlun, Dead Sea, Desert Castles.
Petra :
Madaba, Mount Nebo, Karak, Petra city tour.
Aqaba :
Wadi Rum
Hotel Category : (4*)
Amman : Grand Palace Amman or similar.
Petra : Petra Guesthouse or similar.
Aqaba : La Costa Hotel Aqaba or similar.
Package Validity: 31st Oct 2020.